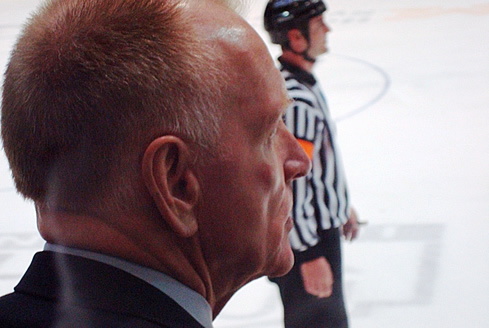 Another exciting night up at old Yost as arguably the most anticipated athletic event of the 08-09 season took place ending with the number one ranked Irish edging the Wolverines 3-2.
A few takes on the game from my vantage point:
Rest assured the visitors' locker room is on lock down, after adding new barricades, event staff and cops: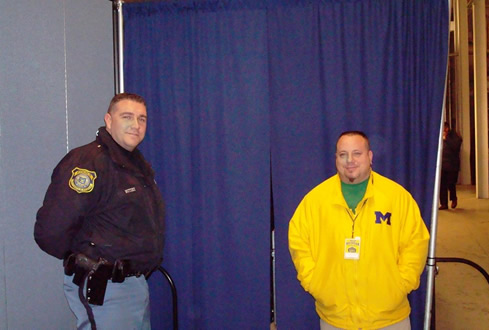 While Michigan held a shot advantage after two periods there were very few legitimate scoring chances. Heading into the third Notre Dame led 3-0, including a nifty penalty shot goal by Thang.  It could have easily been a four or five goal deficit had Hogan and the defense not made a few nice stops late in the second.
M got their groove thang back in the final period by converting two power plays with a pair of beautiful goals to get within one.   The final 90 seconds of the game was wild, with one puck traveling through the crease from one side of the rink to the another.
With 1:20 and :30 left in the game, the Wolverines had two scrambles in the crease where the Irish goalie seemed to lose sight of the puck, the last one ended with the puck eventually in the net.  I believe they said the replay showed the play was blown dead before the goal was scored, and the Irish walked away with the win.   I sit 12 rows behind the goal where the scrambles took place and the Michigan players were very pissed the refs blew the play dead.  I couldn't see the puck but it appeared to me that the goalie had no clue either.
Speaking of vantage point, special thanks to Matt who scored tickets directly behind Red and the maize-clad Wolverines for the biggest game of the freakin' year (similar to those people who never play the lottery, buy a ticket on whim and win the jackpot…you know, people you hate).     I handed him my camera after the first period and he took a few gems including the photo of Red that leads this post (click to enlarge):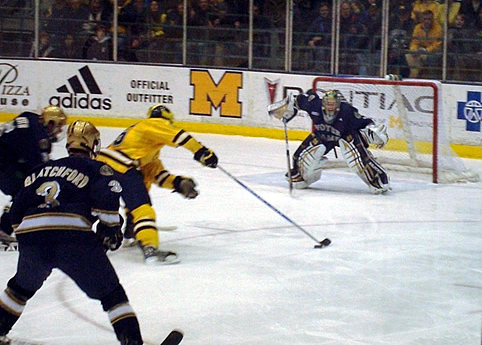 Rare scoring chance in the first two periods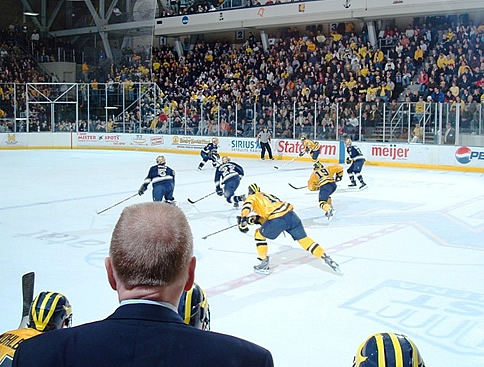 Red Berenson watching the action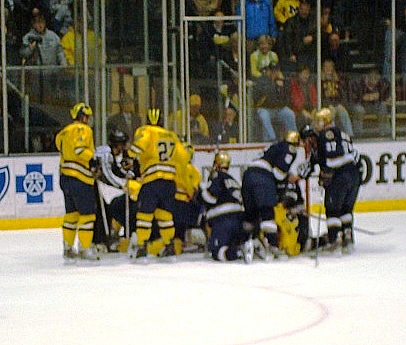 Late in the game, a scramble in front of the net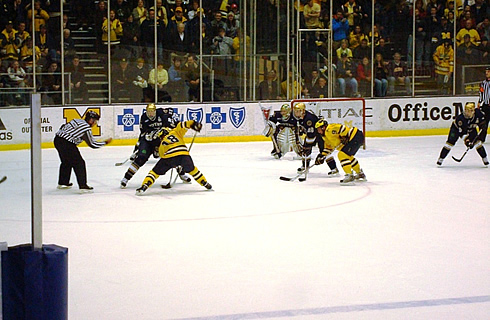 Late face-off, Michigan seemed to control most of these all game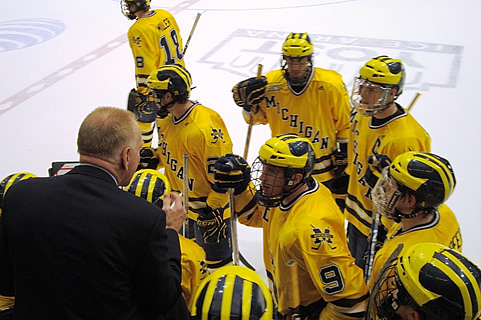 Red giving out the instructions during the final time-out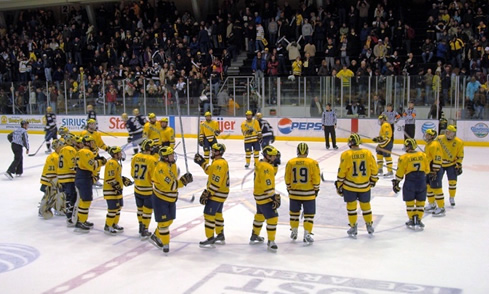 The team salute and center ice after the handshake