The first annual 'Swing to Cure Diabetes' benefiting the Juvenile Diabetes Research Foundation (JDRF) was held yesterday at the University of Michigan Golf Course and what a day it was. Perfect weather – breezy and sunny – and better yet a great chance to raise some money for diabetes research.
Enjoy a few photos from the day: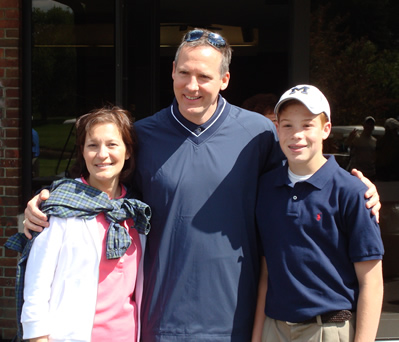 The Hewlett Family: Chris, Former M QB Rich and their son Jeffrey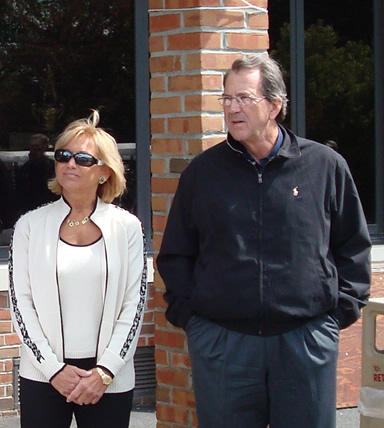 Coach Lloyd Carr and Cathy Schembechler helped kicked off the event

Cathy Schembechler donated this ball: signed by Bo and legendary AD Don Canham – it fetched around $900.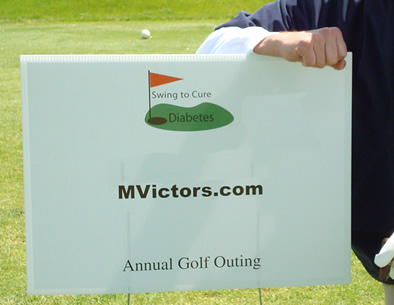 Whoa! Check out your Maize and Blue hole sponsor!!