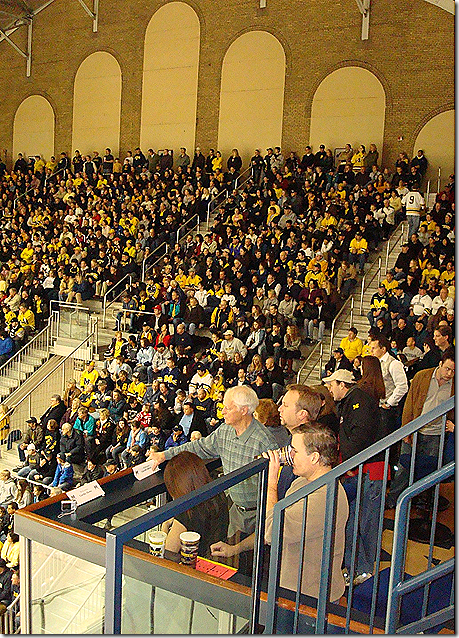 Gordie Howe takes in old Yost.  Photo credit: me
Sweet.
One clarification, the application offers the opportunity to buy additional tickets to The '17th Annual College Hockey Showcase' games at Yost against Minnesota (11/27) and Wisconsin (11/28) for $30/each.
According to the U-M ticket office, these games are included in the regular season ticket packages, they are just offering extra seats (at a steep price) for those interested.  I don't know where the extra seats came from, but since these games are right after Thanksgiving, perhaps they didn't offer these as part of the student ticket package?