I try to keep tabs on ticket prices for the upcoming season especially for the big games.
According to my sources at Stubhub.com, early this afternoon the ducats for the Wolverines' September 12 game against Notre Dame spiked: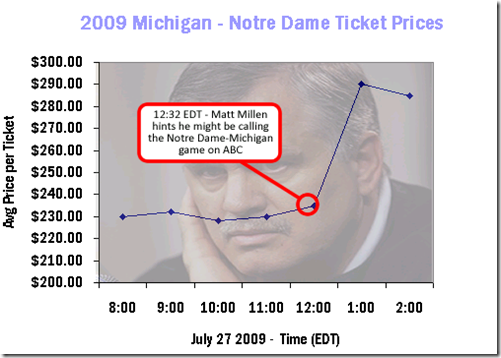 Any thoughts on what happened? (HT: A tweet from UM Hoops)
In unrelated news, former Lion GM Matt Millen gave the thumbs up to Coach Rodriguez and in Vegas, the 2009 Michigan's over/under win total plummeted to 4.5 and ten people canceled their reservations for big house luxury suites.
Loading ...