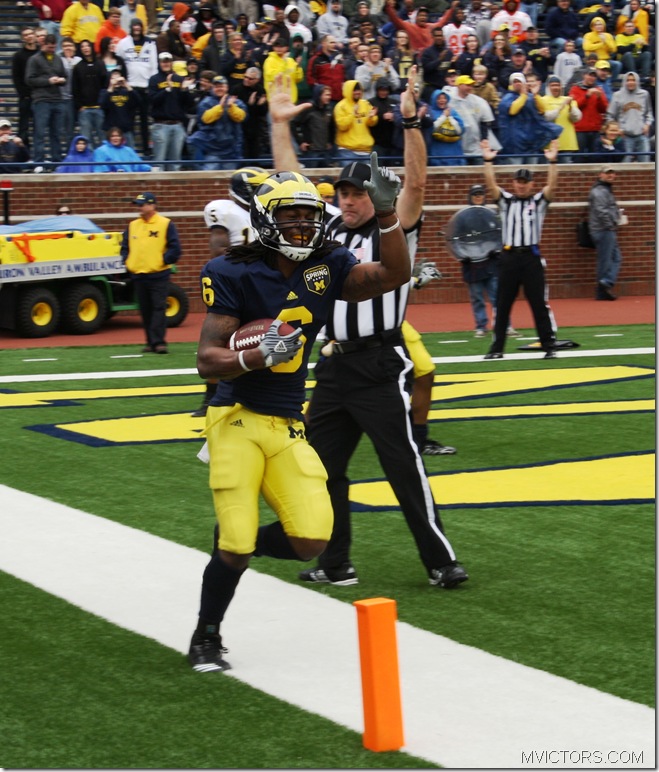 "STEAKS!"  Je'Ron Stokes for the game winner.
Positives:
The Alumni game was fantastic and it's clear from the former players that they were treated very well during the weekend.
It was very nice seeing Mike Martin come off the edge and move around on defense.  As Mattison said postgame he's been constantly double-teamed at nose guard so it was good seeing the defense trying to create mismatches.
Craig Roh looked much bigger; Taylor Lewan's cast is off.
Defense seemed to tackle well.
Brady Hoke wore short pants.
Gardner threw one ball 60+ yards in the air on the run. (To no one, but it looked cool).
It was nice to see a ball tossed TE Koger's way; it looked like a waggle #Griese
The game raised over $350,000 for Mott Hospital.
Struggles:
Denard struggled.  Larry Lage had him passing: 5-14 for 70 yards, 6 rushes for 60 yards.  There were certainly a couple drops mixed in there.  My take: he made a big leap from year one to two, and everyone (including 16) seemed to think that was due to his comfort-level with the offense.  So, let's hope he gets comfortable this summer.
Gardner didn't fare much better despite throwing it 60 yards on the run.
There doesn't seem to be a clear choice at running back.  Mike Cox had a good day but went up against the second defense.
Kicking, yeesh.
A few photos: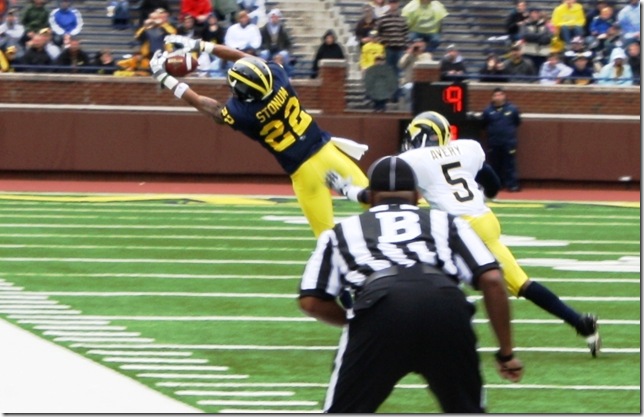 Last play of the game – Denard threw a nice ball and this should have been pulled in by Stonum.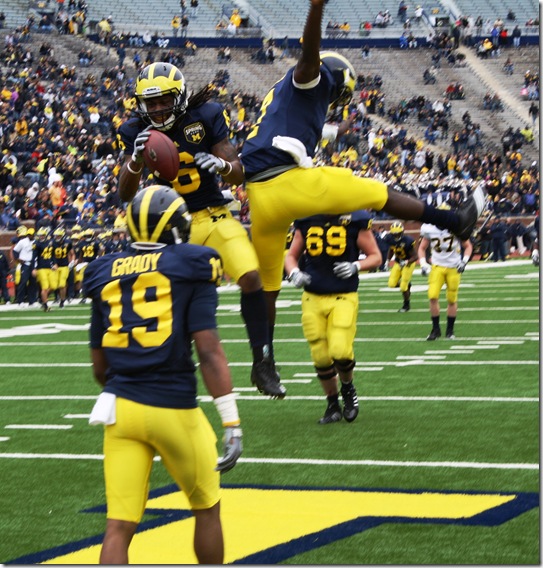 Gardner's back is better ;)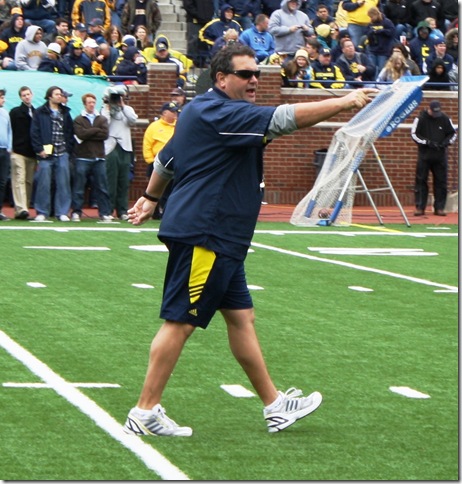 Short pants and pointing at things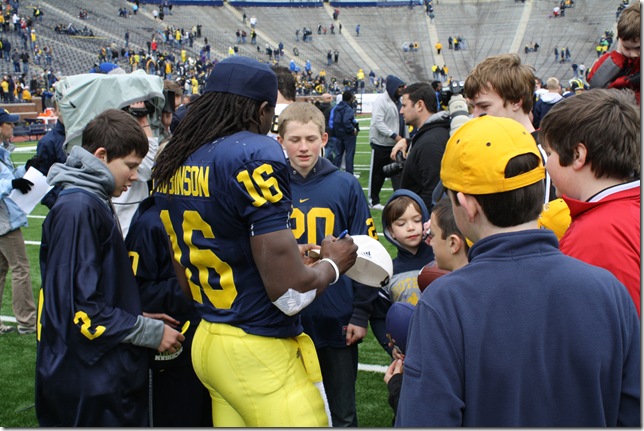 Denard signing for the Mott Hospital 'From the Heart' Foundation kids and families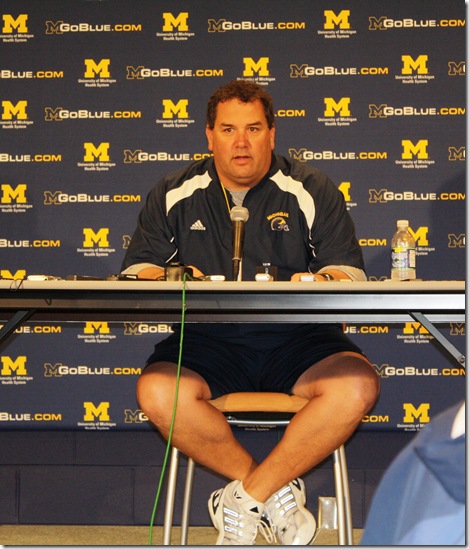 Coach Hoke in the "new" press conference room.  The Crisler media center is closed due to the renovations.  This is near the visitor locker room in the stadium
Related: 2011 Alumni Game Photos