Check this out.  Michigan football maven John Kryk took screen shots of the stadium cam poised on the east side of the Big House renovation last summer.   All told, you've got 114 frames spanning from June 28, 2009, to September 19, 2009.
Love the progression of the construction, the shifting of the cranes & the flags and especially the different shades of color on the facade: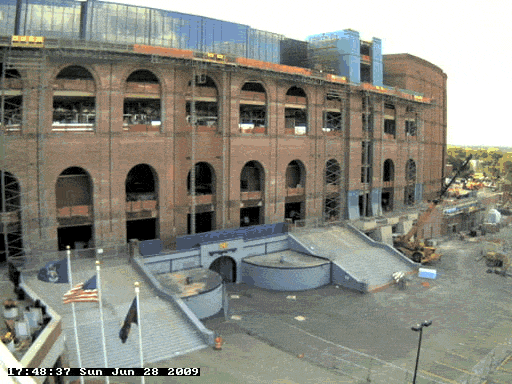 Refresh the page to watch it again.
Follow MVictors on Twitter.