This edition of #TWIMFbH first goes back to a dark day in recent lore, the 1973 Big Ten AD vote that sent the Buckeyes, not your beloved Meechigan men to the Rose Bowl.  But then we shoot back to 1950 to one of the wildest games in college football history – to be forever known as The Snow Bowl.  Go Blue!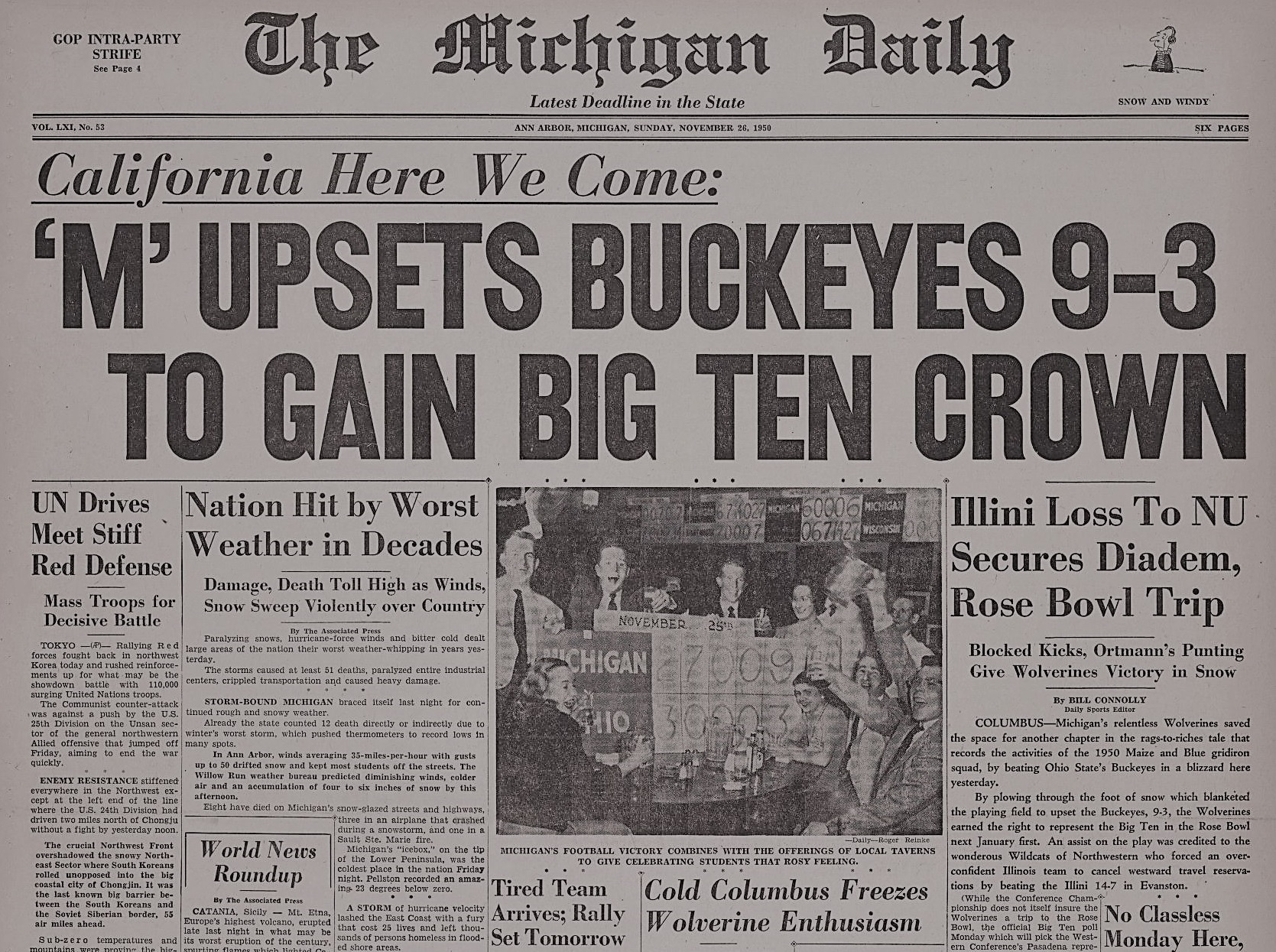 Here's the clip:
TWIMFbH is sponsored by 
Hillside Terrace of Ann Arbor
.  This segment can be heard on the Keybank Countdown to Kickoff and you can listen live on 1050AM in Ann Arbor & on 
wtka.com
 around the world.  This segment plays approximately 2 hours before kickoff each week – specifically around 10am Saturday morning before THE GAME.
You can hear the archive of This Week in Michigan Football History clips here.    If you have suggestions for future games hit me on Twitter @MVictors.  Go Blue!
/script …after the jump