Given the volume of updates to the Uniform Timeline I'm posting them here to update your personal records:
9/3/2015 Salt Lake City, UT (vs. Utah)
JERSEY/PANTS: All-white jersey and pants combination return for first time since 1976 Orange Bowl and include with maize and blue stripes on end of sleeves and down the side of the pants. Design mimics road uniform design worn for the 1973-1975 seasons. Maize and blue tones are darker [this is confirmed with U-M equipment staff].
Items removed:
* Block M from back neckline
* Block M on pants (first time since 1993)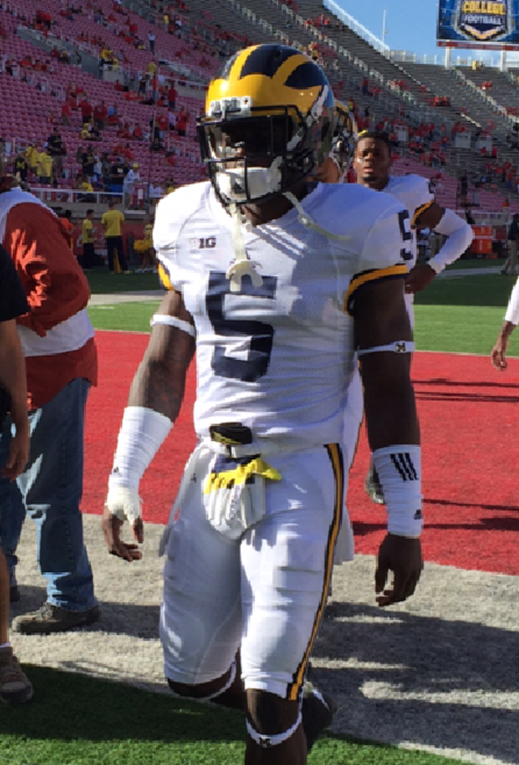 PANTS: Some players also wear thigh pads with embossed block M: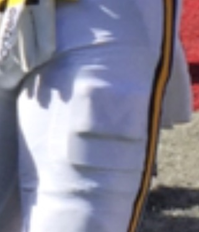 HELMET: Darker tone of maize on helmet: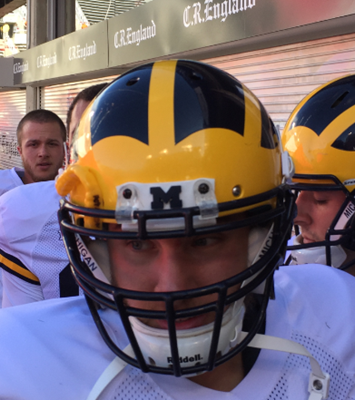 As always, all of these changes are found on the Uniform Timeline – if I missed anything significant let me know.
Follow MVictors on Twitter