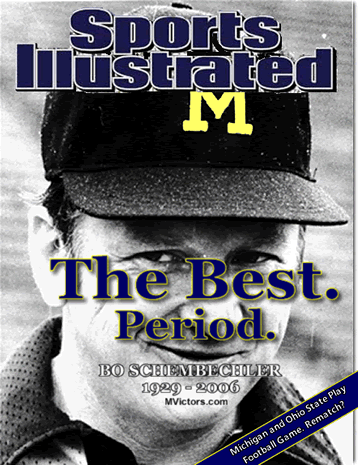 Memo to Sports Illustrated. It just wasn't right to put Bo Schembechler's memorial photo in a small block behind a triumphant Buckeye on the November 27, 2006 cover :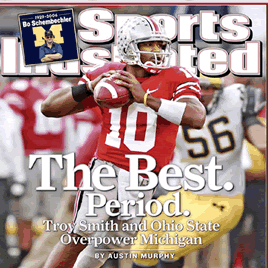 Especially after the hated Buckeyes downed Bo's beloved Michigan in the greatest game ever played between the two rivals. Given my ties to the media, I was able to contact the print department to run off a few copies of a second version of last week's Sports Illustrated. I like this one a little better.
To add insult to injury, there seems to be a groundswell of support for a Notre Dame vs. Michigan rematch in the Rose Bowl, although most projections have the Wolverines and LSU in the Grandaddy. Bo would be turning over in his grave if Notre Dame gets a Rose Bowl birth on sacred Big Ten ground.