Love the first practice and first game photos – always fun to post. From 20 minutes of practice today, enjoy: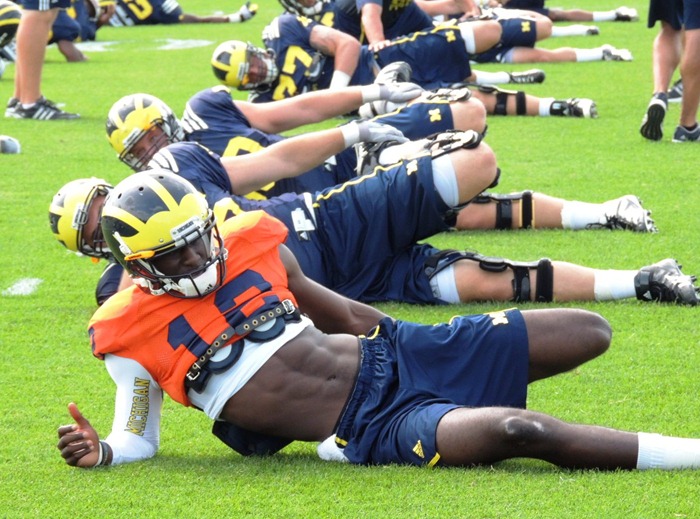 Eight pack of Faygo Orange pop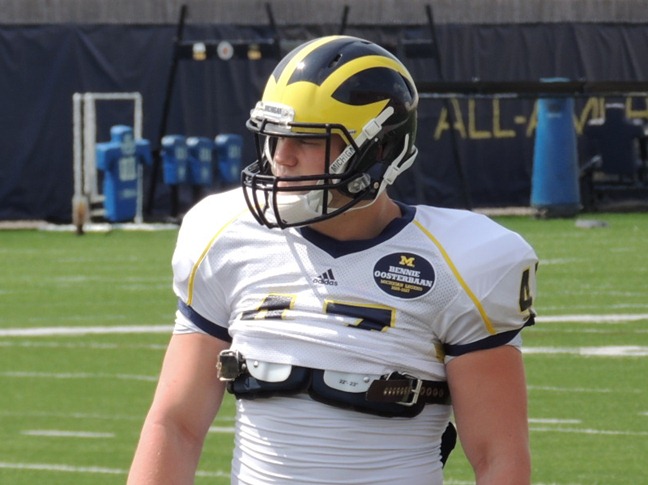 Jake Ryan . . . with a game jersey including the Bennie Oosterbaan Legend Patch!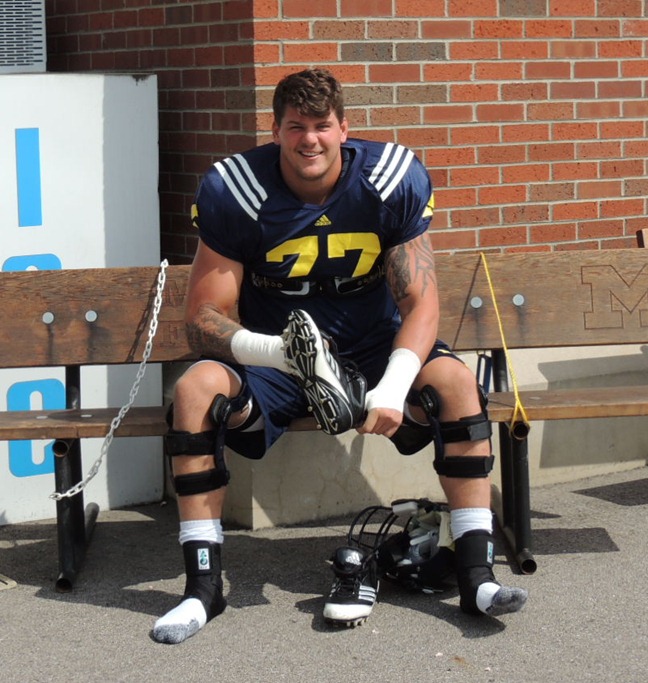 The big man putting on his clownish shoes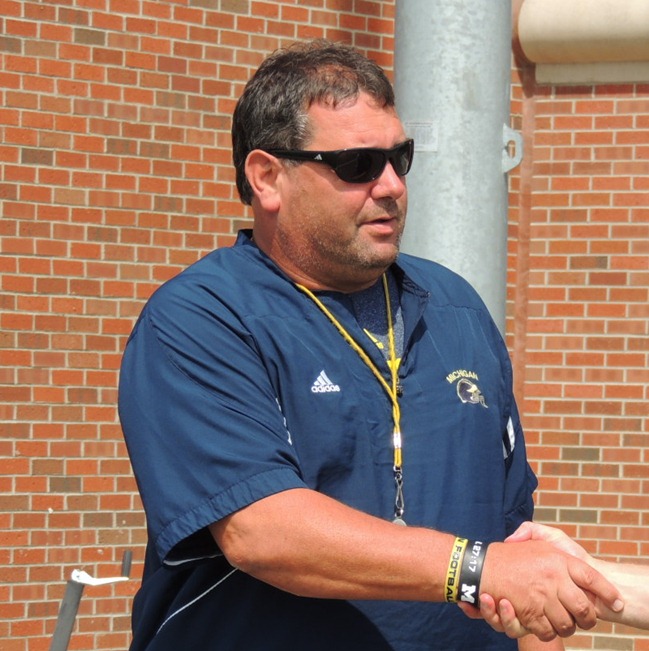 Coach working on a beard?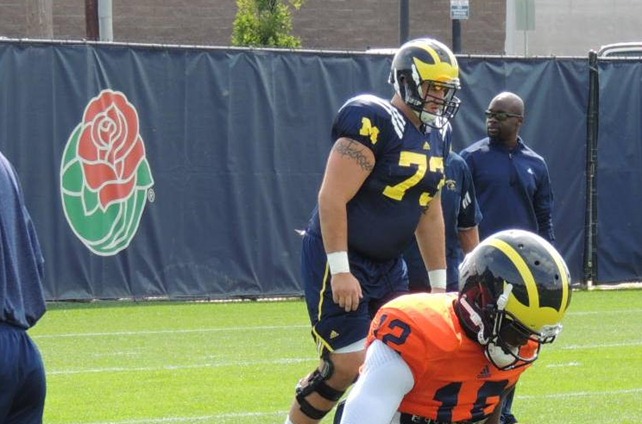 Reminder of a major goal on the South field wall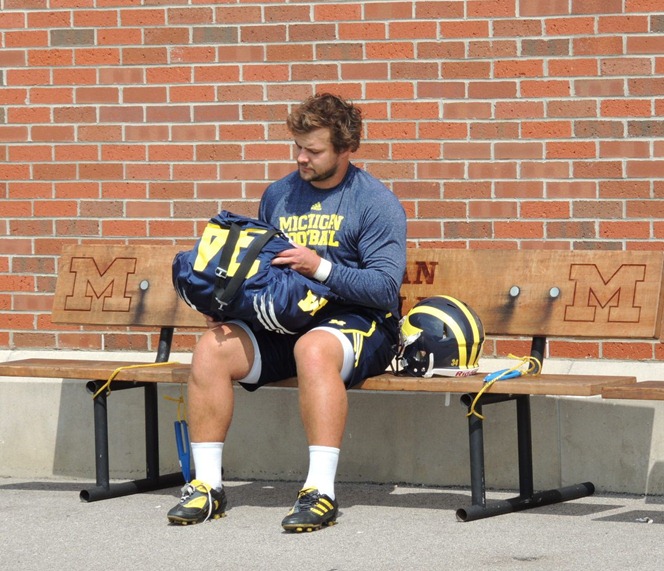 Gibby arming himself for battle, still rocking the golden adidas cleats (why would he change?)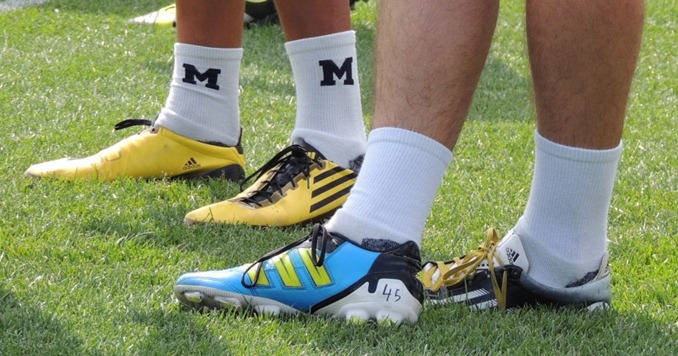 Matt Wile with a special kicking shoe; a few guys had the all maize variety like that cat in the background. [According to this tweet, that cat with the maize kicks is Kenny Allen]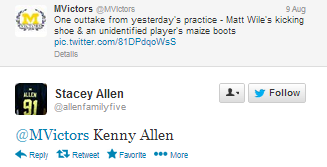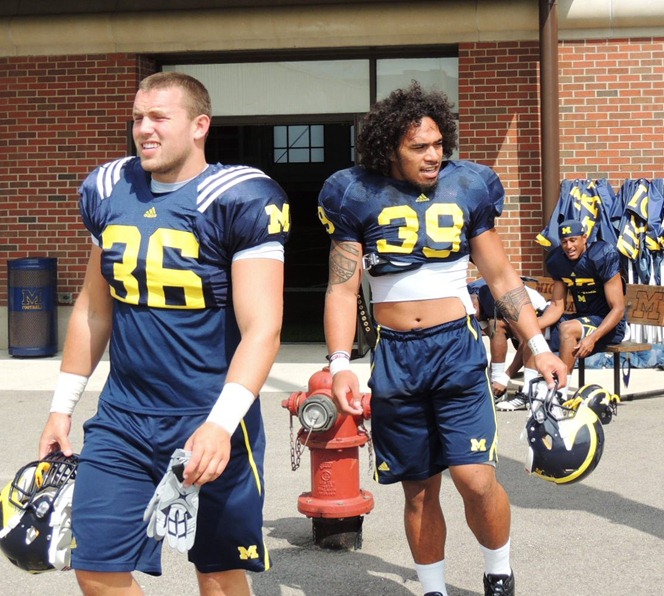 FBs Joe Kerridge and Sione Houma (hair) stroll out of the Glick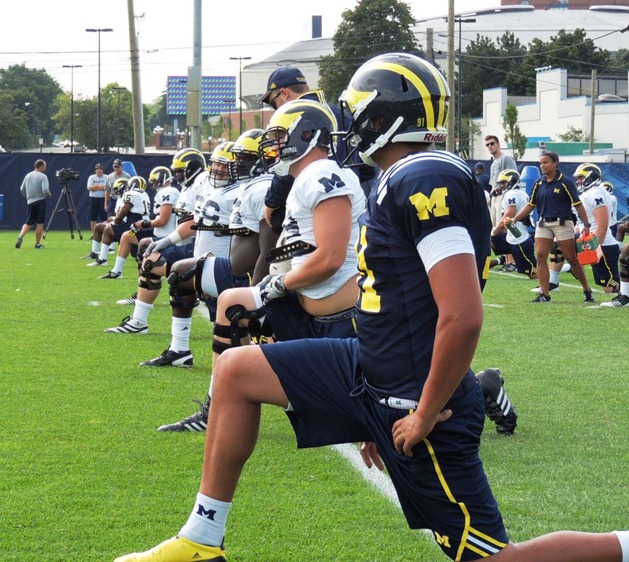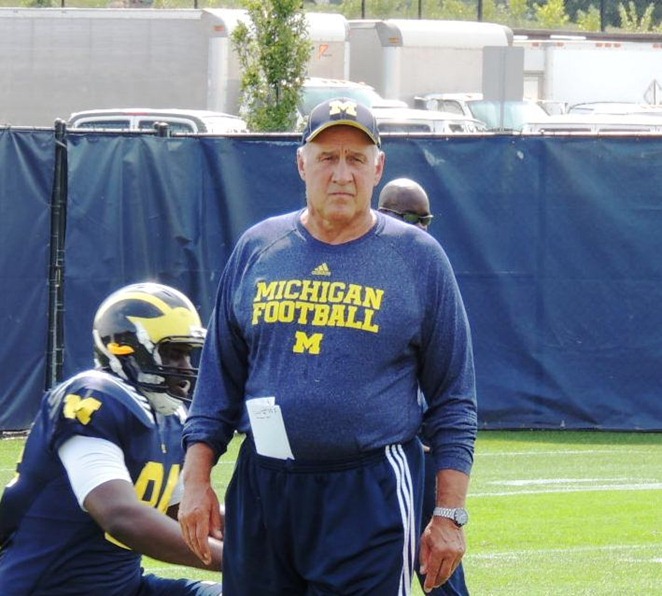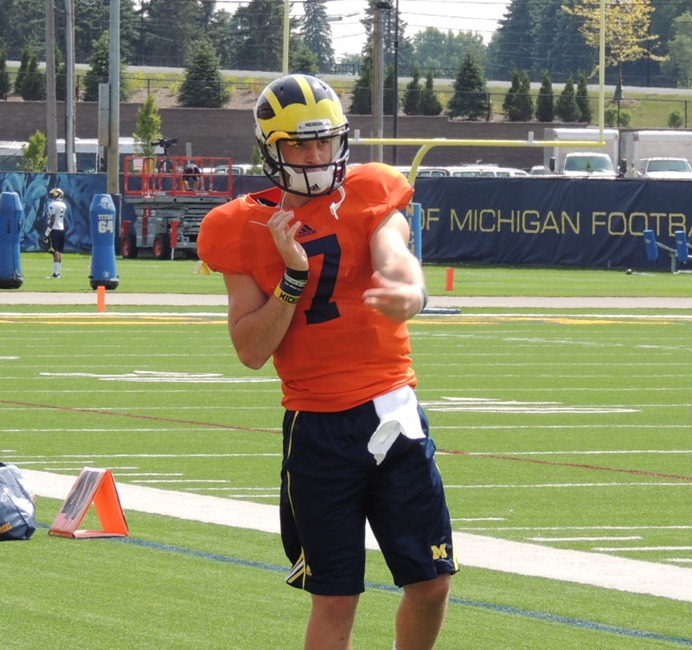 Shane Morris snapping a Slim Jim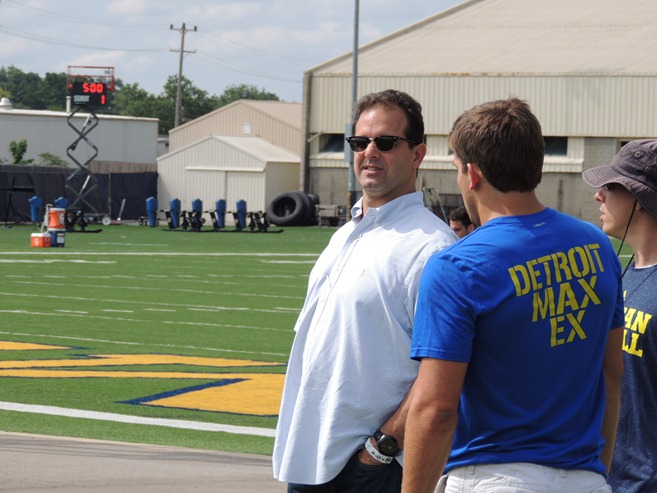 Johnny 'frickin' Wangler, people
Follow MVictors on Twitter – those who do saw many of these hours ago!