During the 15 minute glimpse of warm-ups practice today, we learned one thing:  Brady Hoke is minding the details.  
For most of the session open to the media, Hoke sat with the punters and watched…
…and even demonstrated punting: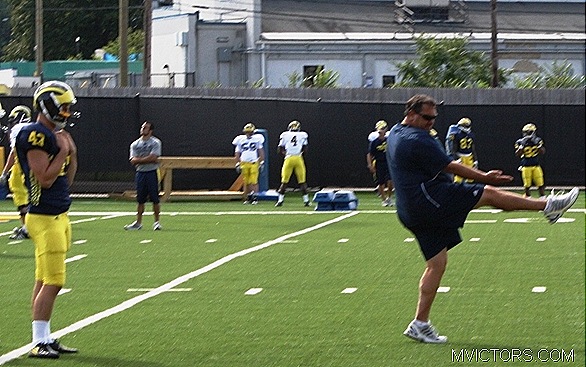 I like this.  I want a coach who is showing the punters how to punt. 
This reminds of one my favorite photos of Fielding Yost (something I don't think I've mentioned here before).   Per the Bentley Historical Library photo gallery of the Old Man, here's Yost "Fielding Yost demonstrates proper way to catch a punt":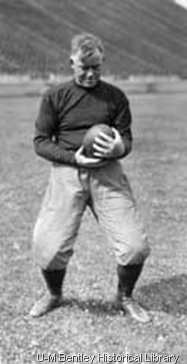 Follow MVictors on Twitter or MVictors Facebook Page