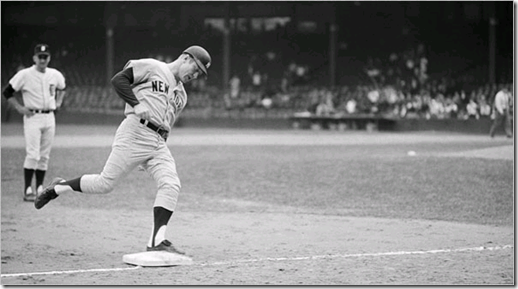 Photo: Bettmann/Corbis
If you missed it, in the wake of the allegations that A-Rod ran a pitch-tipping scheme earlier in his career, here's a story from the NY Times about the Tigers gift wrapping an at-bat for Yankee legend Mickey Mantle.  An excerpt:
"When I got there, Denny said, 'Hey, big guy, should I let him hit one?' " Price recalled Thursday night in a telephone interview. "I said it was a great idea. Mickey was always nice to me. So I went back behind the plate and Mickey, like he always did, was tapping the plate with his bat when I said, 'Want us to groove one for you?' "

Mantle apparently didn't believe Price, but when he saw McLain nodding on the mound, he understood what was going on.

"High and tight, mediocre cheese," Price said Mantle responded.