GOOOAAAL! Over $1500 raised and it's walk day – thank you!: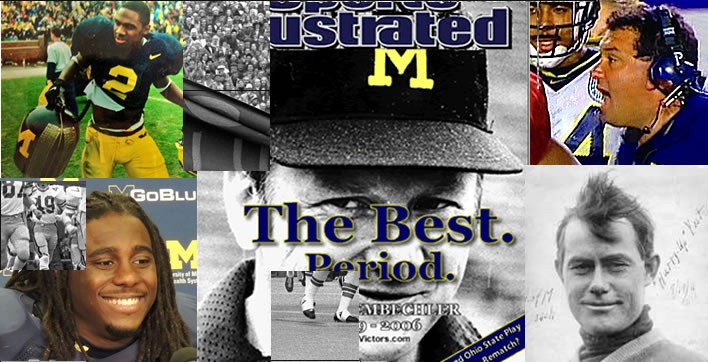 Champions: 'Go Blue!', Craig Barker of The Hoover Street Rag, DaBangStick, Brad Muckenthaler, Art Balourdos, Andrew Rosenstein, Jack Everett, Ben McCready, The Kool Breeze, Mark Snyder, James Lewis, Greg LePore, Jen Mahan, Shashi Mara, <your name here>. .thank you!
The last couple years readers and friends have stepped up big time to help me raised thousands for the Juvenile Diabetes Research Foundation – a huge thanks to all those who have helped out. Many folks ask how they can support this site—there is no bigger way than supporting this charity that I discuss this time each year. In 2011 those who chipped in got their name on the righteous JDRF Jug, and last year on the coveted JDRF banner, but most of all you've help me and this great cause.
This year, a new challenge. Donate in 2013 and I'll pull out a square of space of this dastardly Buckeye deed from 40 years ago this fall, revealing a much more pleasing cotton pickin' pic above.
Thanks to Dr. Sap, here's the FULL audio of old Bob Ufer describing this horrific incident, led off with some build up on the game. I don't know if it gets any better than this:
Bob Ufer - 1973 - Buckeyes Tear down banner
Play Now
|
Play in Popup
|
Download
Here's how you can help me:
A primer on T1D: It's an autoimmune disease in which a person's pancreas stops producing insulin, a hormone that enables people to get energy from food. It occurs when the body's immune system attacks and destroys the insulin-producing cells in the pancreas, called beta cells. Its onset has nothing to do with diet or lifestyle.
Thanks for supporting this site and JDRF.
Follow MVictors on Twitter