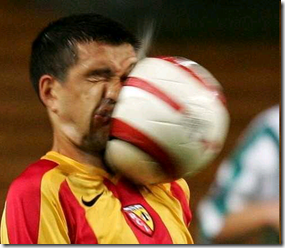 The pain!  Michigan hockey is done, upset by Air Force 2-0.   From WCBN's live blog late in the third period:
Even with multiple man advantages, it just seems to be one of those night[s] where nothing goes Michigan's way.
More later.  It sounded like a lethal combination of coming out a little flat, a hot goaltender, tough bounces and some questionable calls.