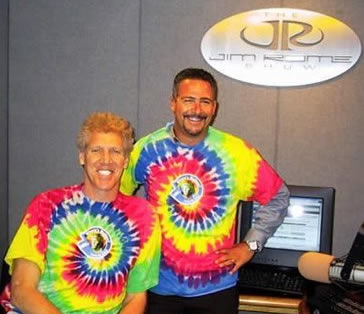 Brian at mgoblog recently raised his beefs with the nerdosphere. As someone who listens to his fair share of sports talk radio in Michigan I've got a few problems with you people:

1. Any mention of your athletic prowess When dialing up your favorite show you've got to resist the temptation to cite your credentials based on your work within your sporting "world". In the last 2 weeks I have heard no less than 5 guys mention "I play softball" as if that gives them some special perspective in the sports topic of the day. Please stop.

2. Referring to your conversation with the call screener This is a growing trend: dudes getting on air and starting up their take with, "as I told the screener". First off, there really is no actual screening happening on Michigan-based sports talk radio shows. You could dial up and say your going to talk about Richie Cunningham's free throw form and you'll get through. Second, no one cares what you told the screener just get on with it.

3. "I'll hang up and listen" I heard Seinfeld break this down one time, but no one cares about your elaborate near-term plans.

4. Reluctant Agreement Can't stand this one either. Very common on Stoney & Wojo's show on WDFN. Callers have an annoying tendency to make sure the host knows that they always agree/disagree with said host but in this special case, they must disagree/agree. This is weak for many reasons. First, it's not like these guys are talking about polarizing topics like politics so for anyone to actually disagree with a given host "all the time" is silly. And again, no one cares about you so just speak your piece and move on man.