The opening line on the Michigan Alumni flag football game was "Leach's team" –2.5.  No offense to Rick, but the M legend outside the tunnel.  He looks great, but when he bent over to hoist an 7 year-old kid up for a photo, he let out a giant grunt.   That's got to mean something, like a horse crapping in the paddock. 
In all seriousness, Leach signed a bunch of autographs and chatted it up with fans who were clearly stoked to see the legend: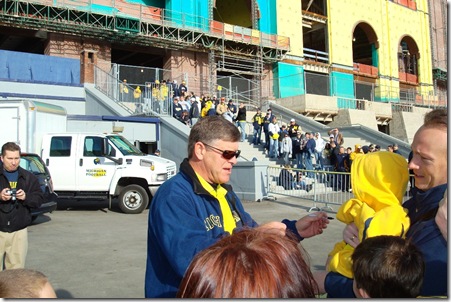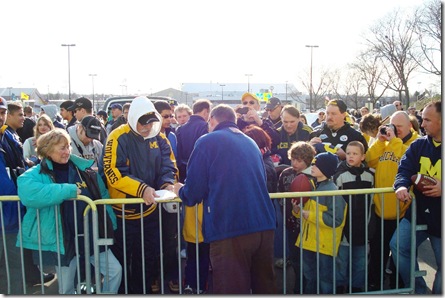 Guest poster Lew speculated on what the alumni players would wear.  Looks like they are donning tees with Fab 5-esque white baggy adidas shorts.