Once again the Spring Game was preceded by a game featuring a collection of former players.   The LaMarr Woodley's "Blue" squad edged out Desmond Howard's "Maize" (albeit clad in white, Dave Brandon's first snafu at the helm).  The game went down to the wire, with a Hail Mary getting batted around in the south endzone just out of reach of Fab Fiver Jimmy King.
The pics: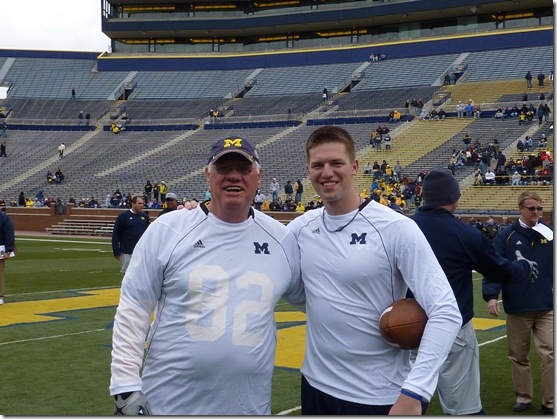 Two of the guys who received big cheers from the crowd, that's Jim Conley on the left, captain of the '64-65 Rose Bowl champion squad flanked by the great Zoltan Mesko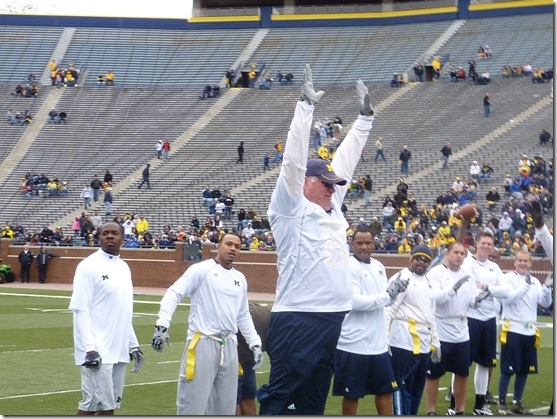 More from Conley in a later post, but he demonstrated his vertical leap on the intros to the delight of the 10,000 who came early to watch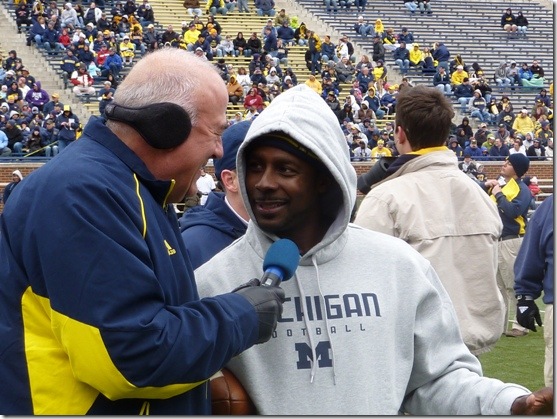 Desmond slipped in in a hoodie to coach the Maize squad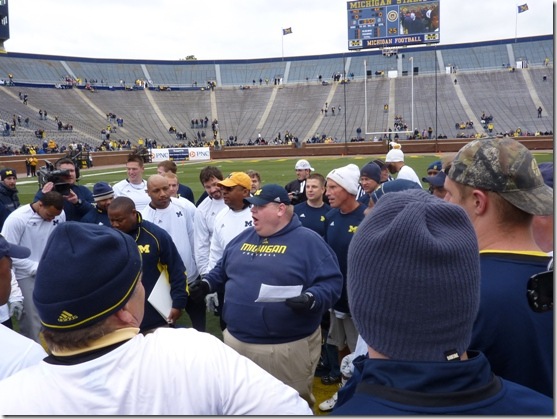 Coach Rodriguez's right hand man is Dusty Rutledge who helped organize the event, including handling some of the player invitations.   Dusty did not play today.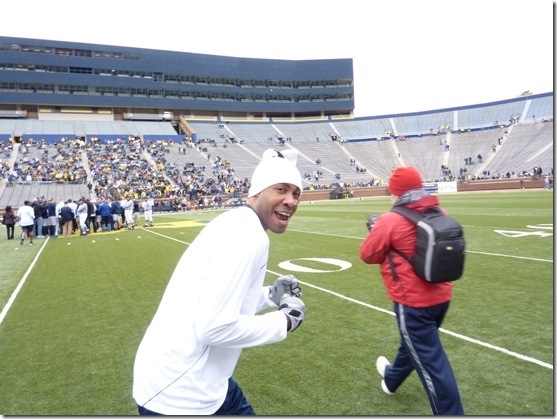 Fiver Jimmy King  showing his moves before the game.   He not only saw the field, he…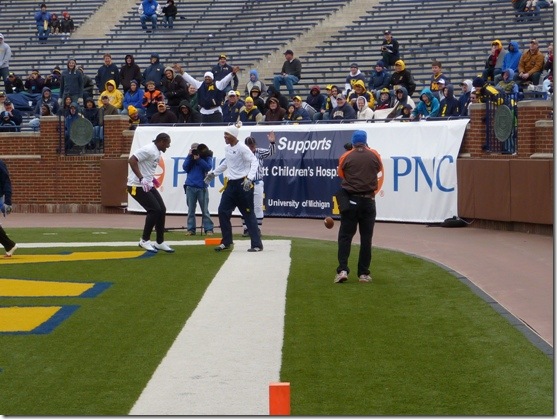 …found the endzone for the white team with a great catch.  I asked him about it after the game, he said he was very aware of where he was on the field on the play, and playing on a smaller surface (the hoop court) helped with that.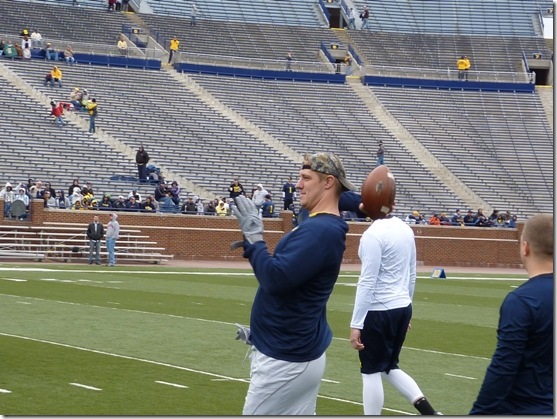 Former QB John Navarre received a big welcome from the crowd and looked very sharp behind center.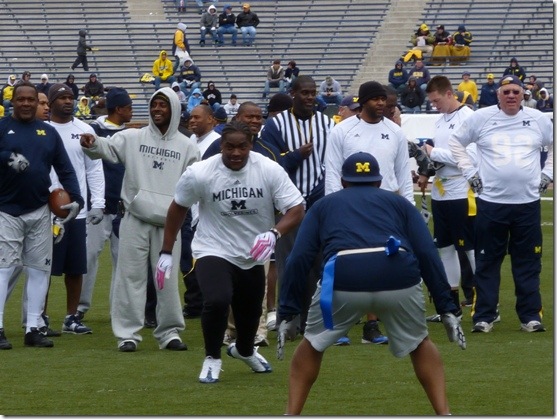 Yep, that's New England Patriot Pierre Woods in white going out for a pass.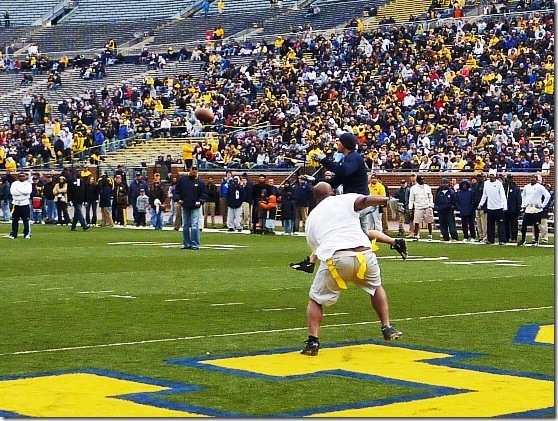 The unofficial MVictors MVP of the game was definitely WR Todd Richards ('92-'95) who made a couple a spectacular grabs, including getting up pretty high on this one which ended up being the game winner.  Well done T Rich.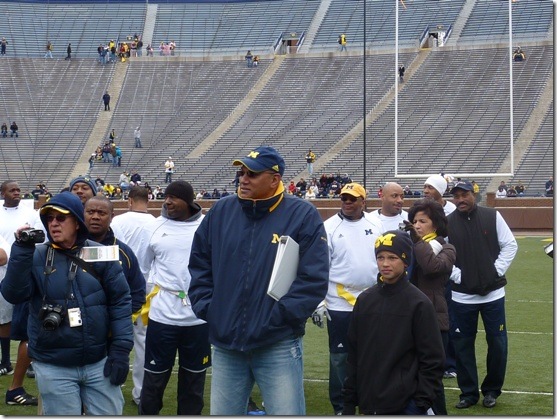 The official MVP was former M standout Vada Murray, who's battling cancer and looked good out there.  In his role as captain of the white team, Murray actually had several plays diagrammed!  They came up just short.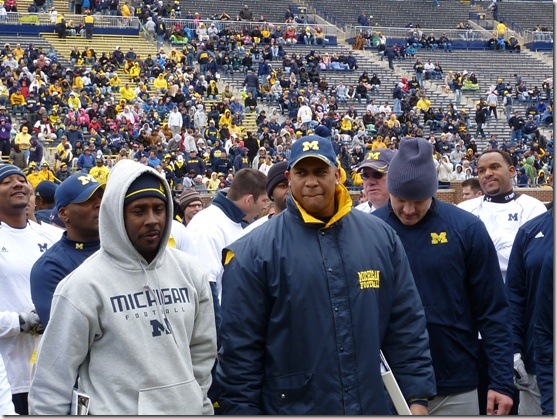 Here's the coaches: Desmond alongside LaMarr Woodley after the game.
Related: