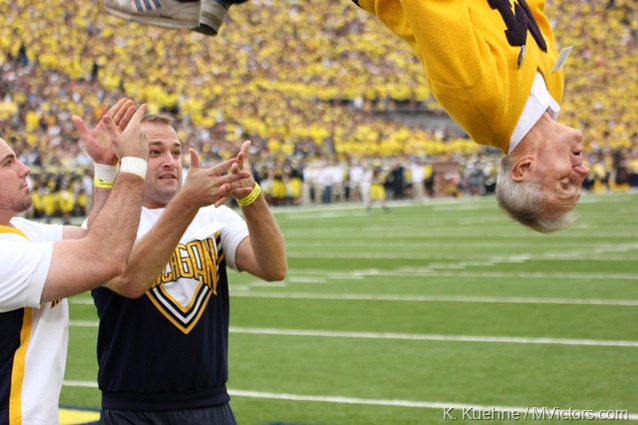 Love the look on the face of the kid on the left/middle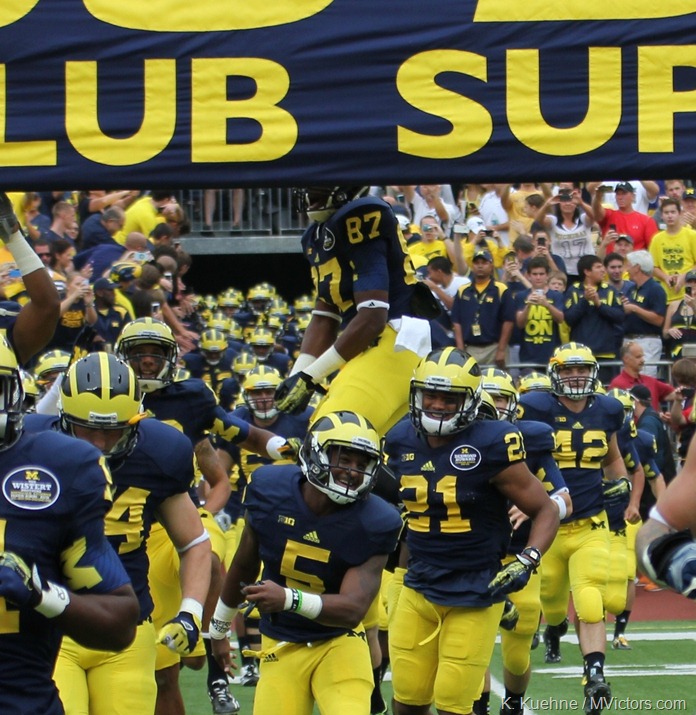 Wow. Funchess is a walking photo opp.. and it don't stop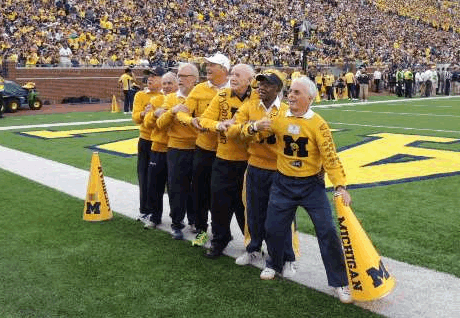 No way we can lose if a team of old men do this – can they come back for the Bucks?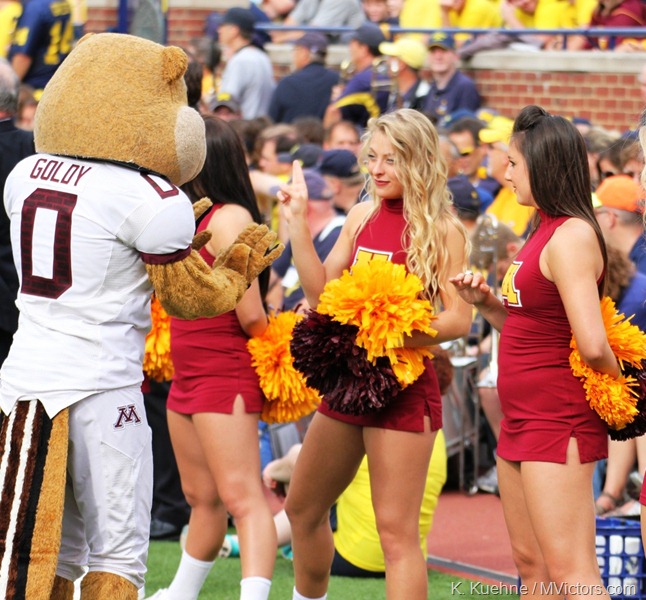 Caption Contest still open. Leaders in the clubhouse: Via Aaron: "i havent touched a jug in years… can i touch one of yours?", via Hoke A Mania "Turn your head and squeak"
Click for More…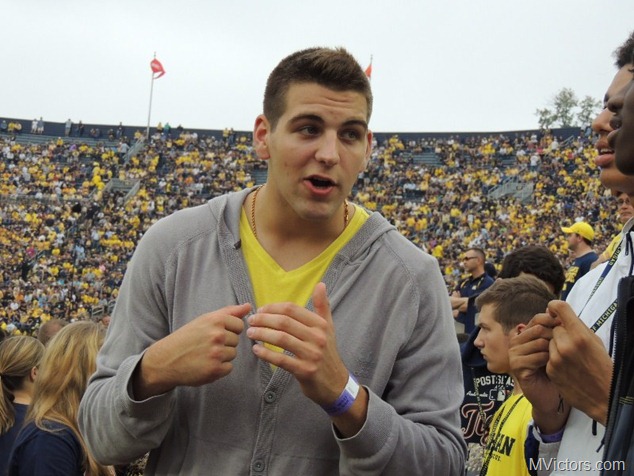 Big Mitch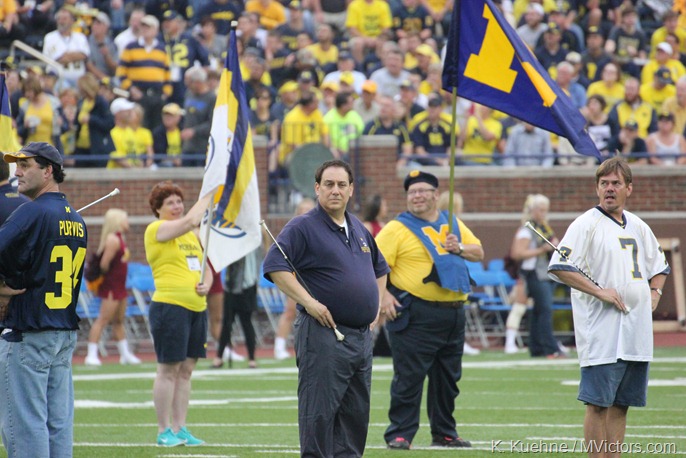 The portion of the $200M Ross donation slated for the Alumni band uniforms hasn't kicked in yet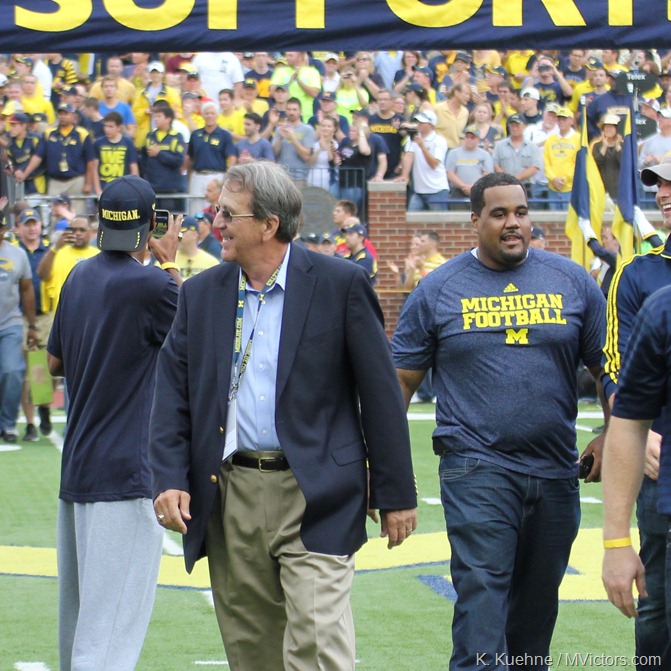 Coach Carr didn't even try to hit that banner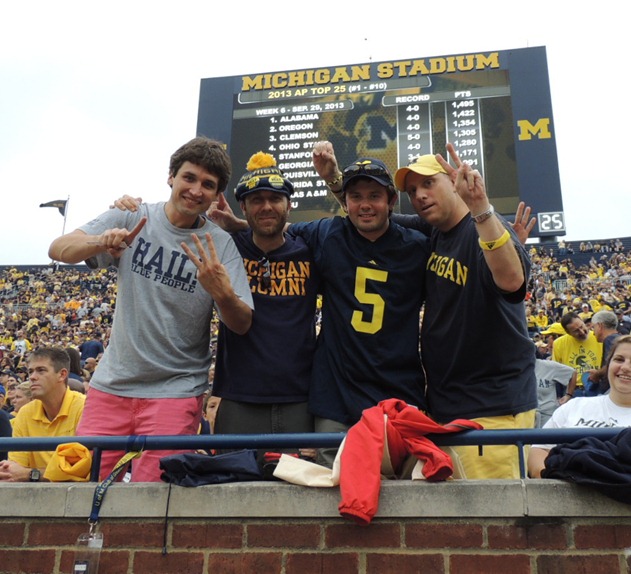 The THC never stops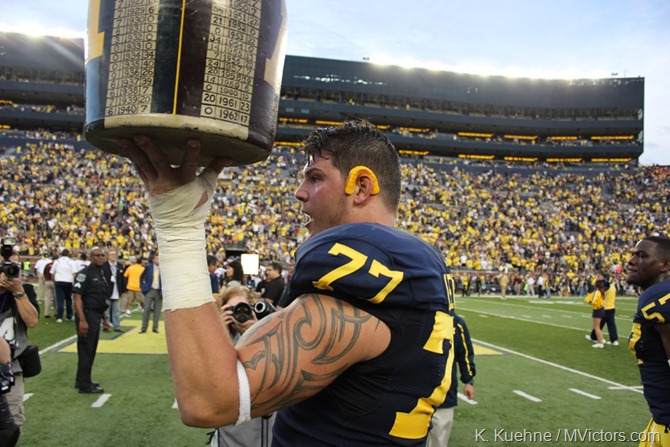 Memo to future captains: don't ever do this again or I'll find you. (And I'm not talking about the mouthpiece-over-ear although I'm not crazy about that either).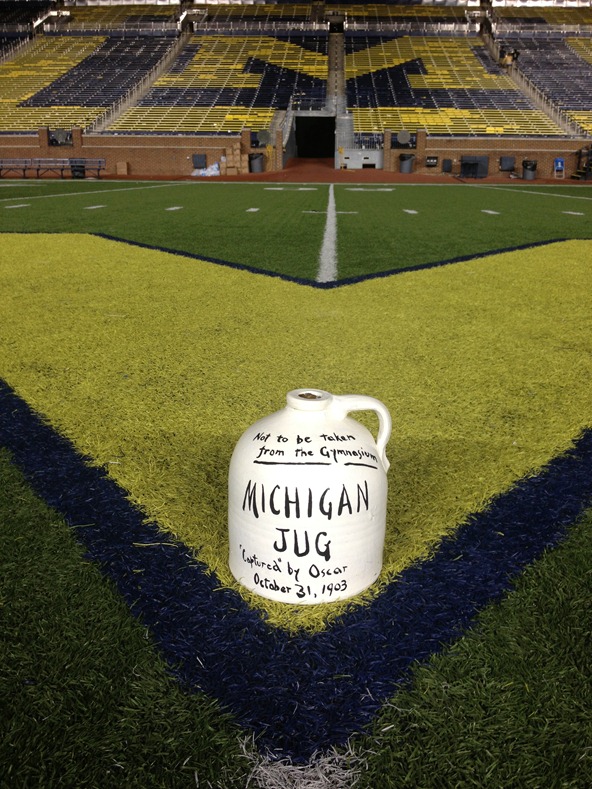 Follow MVictors on Twitter