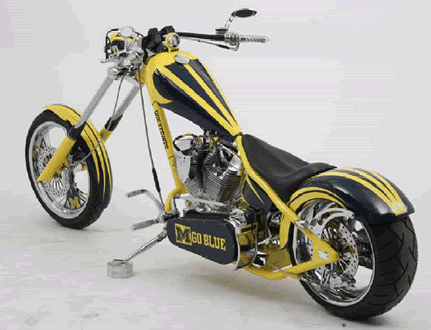 The Maize and Blue chopper will be auctioned off this Sunday at the 2008 Griese/Hutchinson Champions for Children's Hearts Celebrity Golf Tournament at the M Course.
P.S. And perhaps we'll get some closure on the #1 jersey issue…check out the list of celebrities that are scheduled to appear:
Several celebrity guests have committed to this year's event, including Charles Woodson, Braylon Edwards, Jeff Backus, Lloyd Carr, Rich Rodriguez, Dan Dierdorf, and Anthony Carter.