A thoughtful buddy dropped off a piece of what is undoubtedly a piece of the ice surface from The Big Chill, dig it: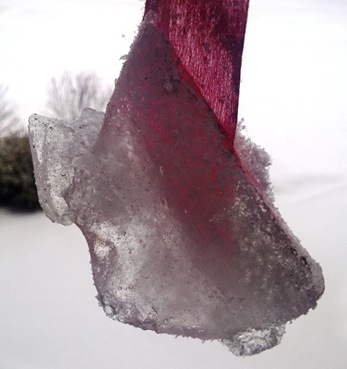 We believe that's a piece of the red line because it's…red and appears to be part of a..line.
It's currently sitting in our freezer next to frozen mini-pancakes.   Needless to say the patience of "the boss" is growing thin.   What to do?
Loading ...