I just received a fresh copy of 'Historic Photos of University of Michigan Football' from Turner Publishing. Michelle O'Brien authored the collection, which pulls together fascinating photos from the vaults over at the U-M Bentley Historical Library over the past 100+ years.
It isn't confined to games and practices; it also includes a few unique looks at the band, the fans and in some cases, the excitement on campus and outside the stadium.
Each photo contains a detailed caption describing the photo often along with a relevant background from the period. O'Brien did a very nice job-it's a fine collection and would make an excellent gift.
While I've seen a few of the photos before but most were new to me. Here's a few of my favorites, click to enlarge: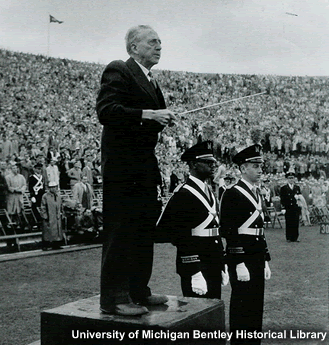 Louis Elbel, the man that composed The Victors after the 1898 Michigan game at Chicago, conducts the Michigan Marching Band in 1952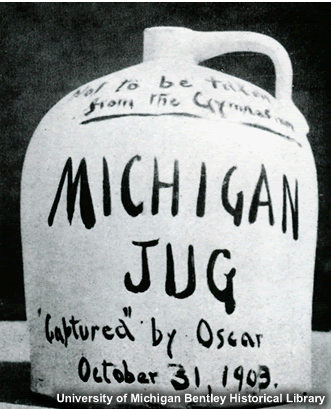 The original Little Brown (White?) Jug. I love the "Not to be taken from the Gymnasium" instruction painted on the top. Can you imagine?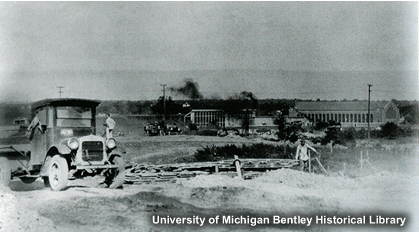 A photo as they break ground on Michigan stadium, with a clear shot back to Yost Field House in the background. Gorgeous.