WPW returns – with a candid shot of General Bo in the bowels of the snakepit peeling off his wildly long coaching socks following the 14-3 victory over the Buckeyes on November 25, 1978. This was the final battle with Woody in the Ten Year War and gave Schembechler the 5-4-1 edge in the series. To celebrate Bo flashed his feet and treated the media to the gun show: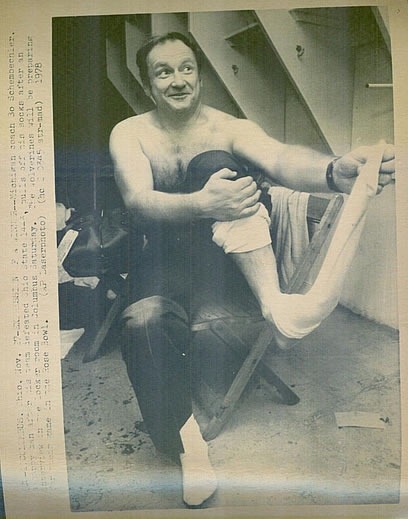 Next up, continuing with the candid shots of Bo, here he's planting one on Miss Texas Luann Caughey as the team arrived for the 1981 Bluebonnet Bowl.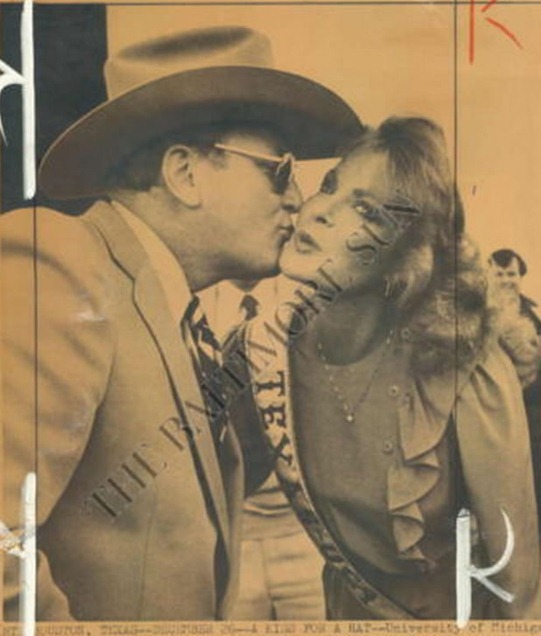 It almost looks like Bo went straight for the lips…but Luann evaded him with a quick lateral move? Thankfully Bo didn't enjoy Texas too much.
Follow MVictors on Twitter