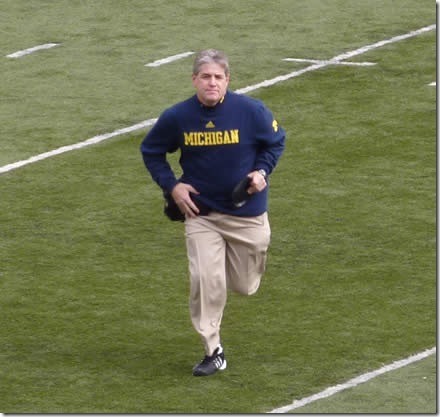 Bob Bland has been Michigan's assistant equipment manager for 23 years, and I'm pretty certain he's second in command on Jon Falk's staff.  One of Bland's duties is to retrieve the tee from the field after kick-offs and bring it back to the sideline. 
During the first half of the Delaware State game I timed his round trips (sideline-tee-sideline), in seconds: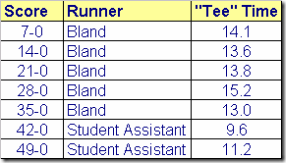 As you can see that Rodriguez wasn't the only one to empty the bench.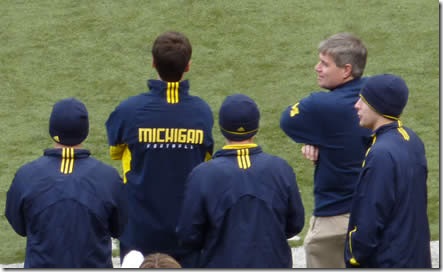 Bland passed the torch of tee retrieval to his student assistants after the 5th touchdown and they made the most of the opportunity.  The young bucks clearly wanted it more on this day, turning out easily the best times of the first half including the only sub ten second trip.