Thanks to Brian who sent this over. It's Justin Boren caught on film at a Buckeye practice: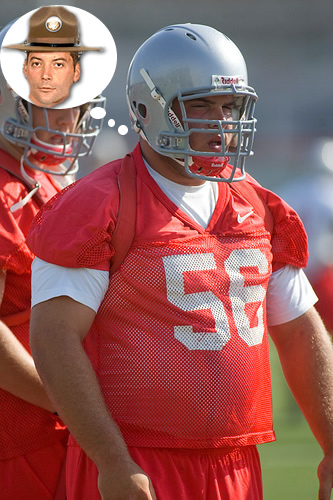 Uncle Mike still messing with JB
Not sure when he's due. If he can't get with the family atmosphere at Michigan, he's doing the right thing by starting a family of his own.
Update: I think Brian found the pic (prior to my tweaks) on Michigan Against the World.