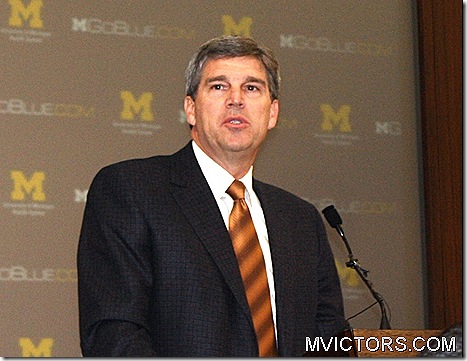 A fine job once again at the podium by the AD.
One historical nit, naturally.  About 14 minutes in Brandon mentioned this:
"..our percentage win-loss record overall over the last three years is the worst in our 131 [years] season history."
Not so.  I didn't go year by year but I know  Harry Kipke's crew from 1934-1936 (including MVP Gerald Ford in '34) went 6-18, or .250.  Rodriguez, including the bowl game, went 15-22 or .405.
Here's the video: