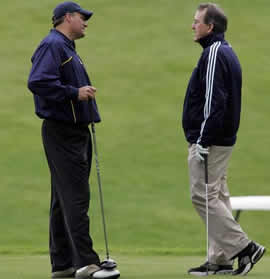 "The airing of the grievances"

No surprise. As suggested here, Braylon, AC and Rich Rod were at the Griese/Hutchinson festivities this weekend at the Michigan golf course and resolved any type of issue there was with the #1 jersey. And as speculated here, it doesn't look like this was a case of Rodriguez blowing off this tradition as everyone feared.
Onward! To the next controversy!