AP Photo
Many football coaches say you can determine how a game is going to go in the first few minutes.  Just watch the trenches, the pad level, the push…and you'll have a good idea how things are going to go.   Thankfully that's not always the case in hoops.
The start was a little scary for me.  Clemson starting getting easy lay-ups, dunks, and just looked so much better.  I started wondering if Feinstein was onto something.  Through the first four minutes+ it was very shaky for Old Mich.
But then then the guards got a couple good looks from the arc and the defense settled down.  Harris hit a nice three and Clemson started making poor decisions highlighted by that Terrence 'I think I'm Skiles' Oglesby who was firing from anywhere below the hash.  (When he was ejected for the elbow I actually felt like that was a loss for Michigan.)
The last seven minutes of the game were torture.  I hope that's just a side effect from our inexperience, and not the system.  I tend to think it's the former after watching the great Purdue win a few weeks ago.  Most remember the terrible free throw shooting down the stretch in the win over the Boilers, but being a court level, I can tell you we made countless awful decisions with the ball (bad dribbling, bad passing, trying to create offense when we should have just kept control). 
To further the digression, don't you wonder how Rodriguez's offense will handle things when we're up 10 points with eight minutes to go?  I know that didn't happen a lot last season, but it's on my mind.  I'm guessing we won't see anything like the 51 carries from Chris Perry in East Lansing again anytime soon. 
In the end, Harris was there to finish things off when it was needed.  On the good news/bad news side, that's two straight rough games from Sims who started this game, if memory serves, air-ball – blocked shot – air-ball, and never really got going.  If you are waiting for the good news, I think most of us figured we'd have to have 'Good Sims' to win but we didn't.  Arguably we only need "Pretty Good" Harris, who kind of disappeared in the second half. 
These guys can play with anyone and clearly this team was better prepared to win.  Let's hope Sims gets the feel back for the Sooners.
For me, this is a great feeling.  I haven't really felt this way in many years, maybe back to the 1993 Final Four.  The tension of every possession, the promise of what could be, the frustration, the elation.  I'm grateful to have that feeling back.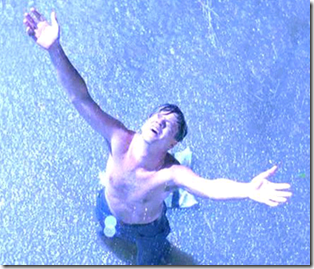 Related: