Congrats to Justin Meram, the Saad brothers and the rest of the 2010 Wolverines for bringing Coach Steve Burns their first Big Ten soccer championship.  Here's a taste of Burns getting a bath: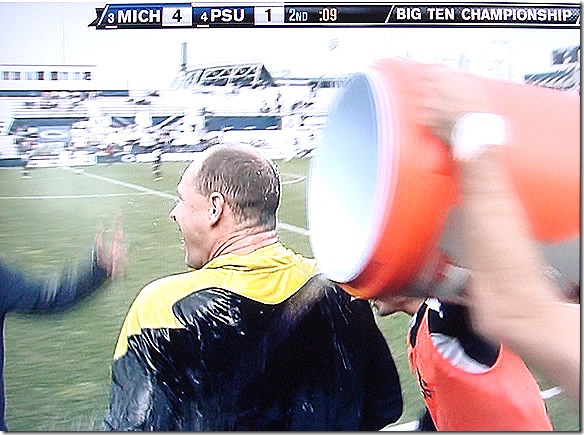 Make sure you check out the highlights when they are released, especially of the rocket off Meram's foot for goal #2, the game-winner [Update: Highlights here].  Next up for Michigan is the NCAA tournament.
Here's the gang with the trophy after the game: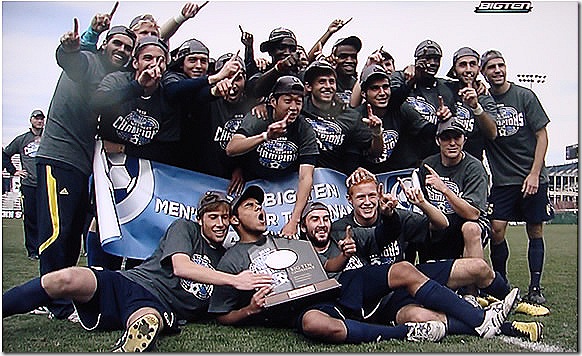 If you haven't, check out my interview with Steve Burns from before the season.