I'll be up at the Football Bust tonight, not sure what to expect.   Along with the typical team awards, speeches, and M ring presentations, they'll be honoring the 1989 Wolverines which should be nice.   I might do some kind of live update or chat if anyone is interested.  They're serving cocktails beforehand so you might want to tune in.
'89 was not only my first year on campus, it was of course Bo Schembechler last as coach.  The team was phenomenal suffering only bookend losses to Notre Dame and The Rocket, and got screwed in the Rose Bowl (Bentley):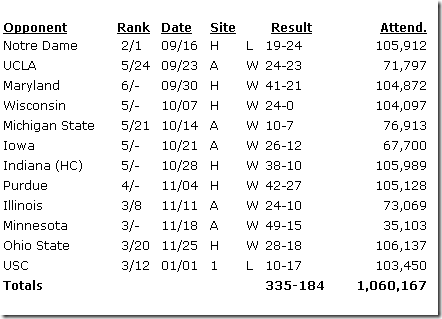 Busts have supplied some cool moments, and thanks to eBay we know that the 1954 edition provided quite a list of legends.  In May 2008, someone hocked their program which was signed by a plethora of legends, including these gents: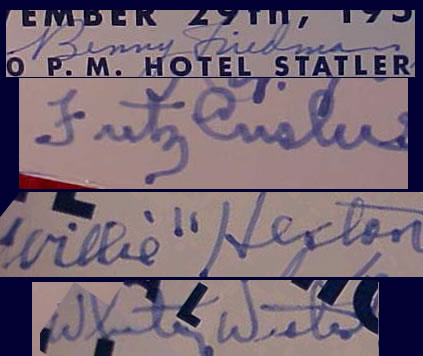 More info on the Bust here.  If you are up there stop by and say hi, I'll be at the media table.