As a follow to last weekend's post featuring a comic book recapping exploits of U-M great Tom Harmon, check this out.
Thanks to local collector Ken Magee, owner of Ann Arbor Sports Memorabilia, a few more instances where Michigan legends were featured in comic books back in the day.  Each of these are from editions of Treasure Chest, a children's publication that ran from 1946 to 1972.
First up, check out the cover from 1956, featuring Bump Elliott: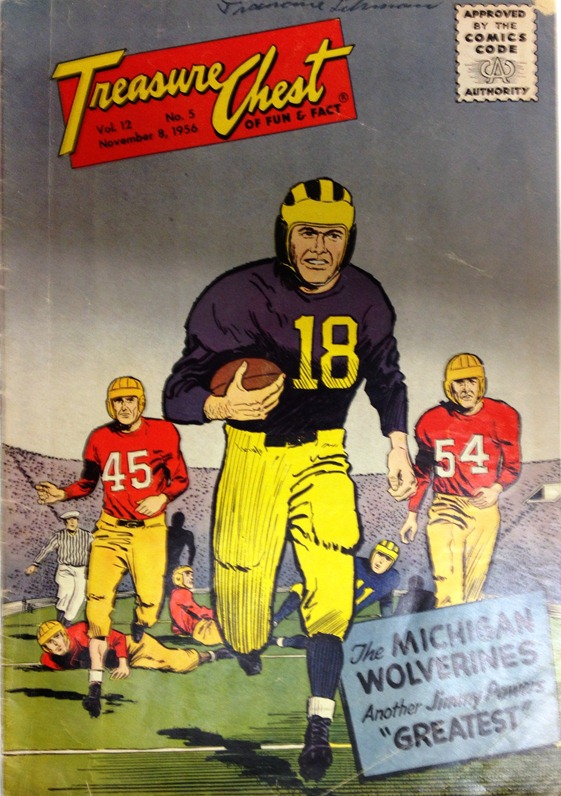 The pages inside locked down on the 1948 Rose Bowl, one of my favorites, where your Wolverines hoodwinked and whipsawed the Trojans 49-0.   Before getting into the Mad Magicians route it warmed my heart that it led off with a salute to Yost's perfectly perfect 1902 Rose Bowl squad, including a cartoon reincarnation of the 1901 team photo: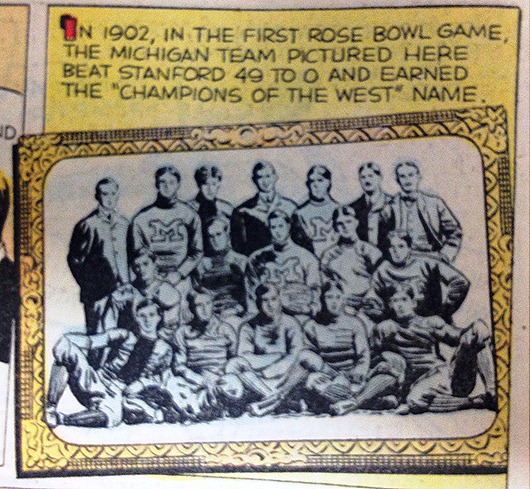 Also heart warming— a diagram of Bob Chappuis' epic jump pass to Bump Elliott in the 2nd quarter: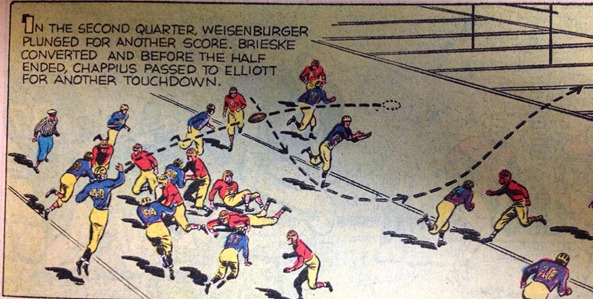 "Gee, sweet TV!"  (And tight M formation!):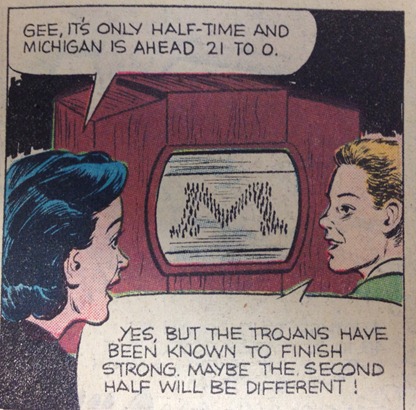 And again, it closes with a salute to the 1901 squad:
And I guess this finally settles the question of who was rightful recipient of the 1947 national title between Michigan and Notre Dame:
Along with the Chap, Treasure Chest featured Tom Harmon in 1950.  From the inside: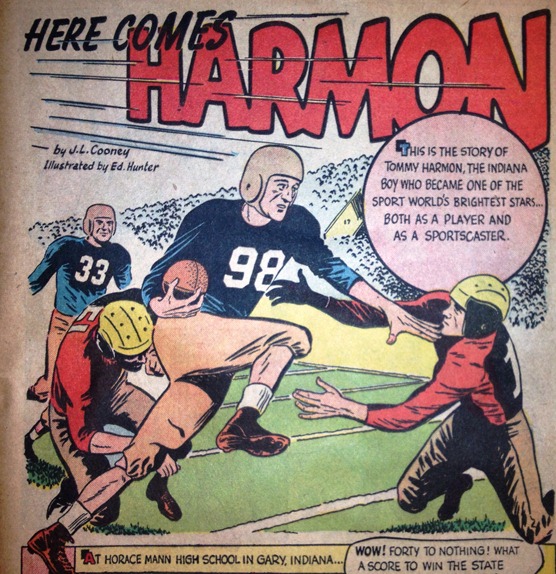 This one went more through Harmon's entire life, pre- and post-football, including his days at Horace Mann high in Indiana, through Michigan to his service as a pilot, along with his broadcasting career.
From his Michigan days: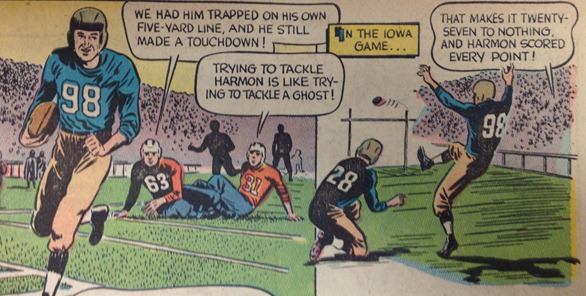 It adds a salute to his boy Forest Evashevski, the straw that stirred the drink that was the 1940 squad and the man who paved the path to Harmon's Heisman.  Well done: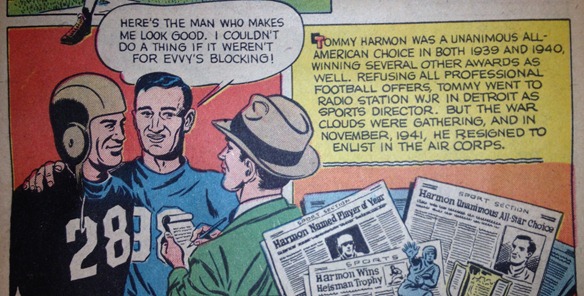 Related:  Tommy Harmon makes the Funny Papers (1941)
Follow MVictors on Twitter