Today I bumped into uber fan Bob MacLean, the man who has an active streak of attending Michigan football games (home and away). Saturday's Akron game will mark his 504th in row, and the run dates back to the 1971 Ohio State game. Here's Bob outside Fraser's Pub looking fit and not anywhere close to breaking the streak: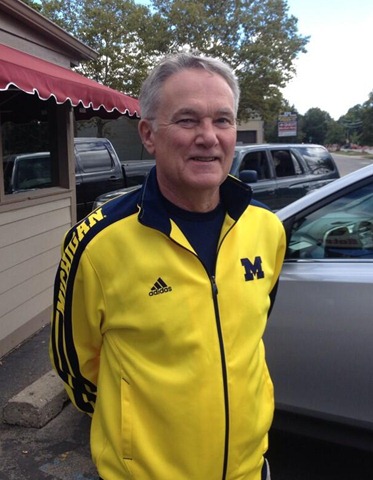 Keep it rolling Bob.
And speaking of uber fans, another that you may know is Ken Magee of Ann Arbor Sports Memorabilia. A portion of his epic Michigan collection is on display at 'The Museum' on Main St. in Ann Arbor now through December 1. The exhibit is titled, 'The Legacy of Michigan Football: Collection of a Superfan.' Here are the details:
Through a selection of items from the private sports collection of Ken Magee, you will experience the inspirational tradition and history of Michigan's key coaches, players and games. This guest exhibit is co-curated by University of Michigan, Museum Studies Program students Megan Boczar and Alicia Juillet. Highlights include game day programs over the years including a rare and original program from the first Rose Bowl ever played in 1902 where Michigan beat Stanford 49-0.

The Museum on Main Street, 500 N. Main St., Ann Arbor MI (at the corner of E. Kingsley and Beakes St). Open on weekends: Saturday & Sunday, 12 Noon-4PM and by appointment. Call 734-662-9092. Groups are welcome. For more information email wchs-1000@ameritech.net or call 734-662-9092 www.WashtenawHistory.org
A few photos: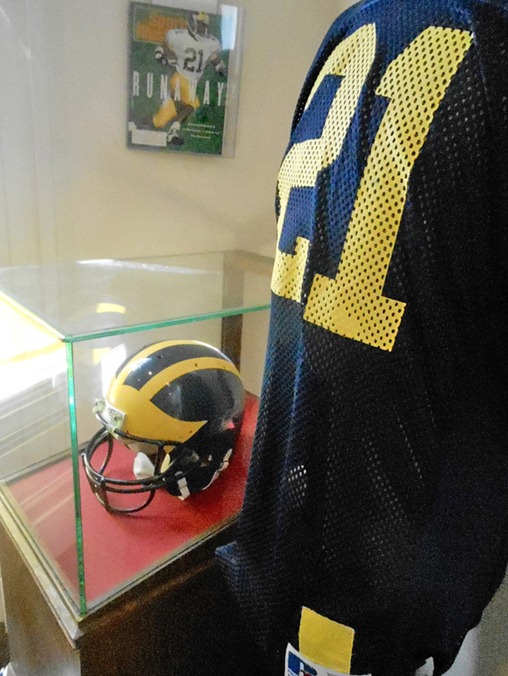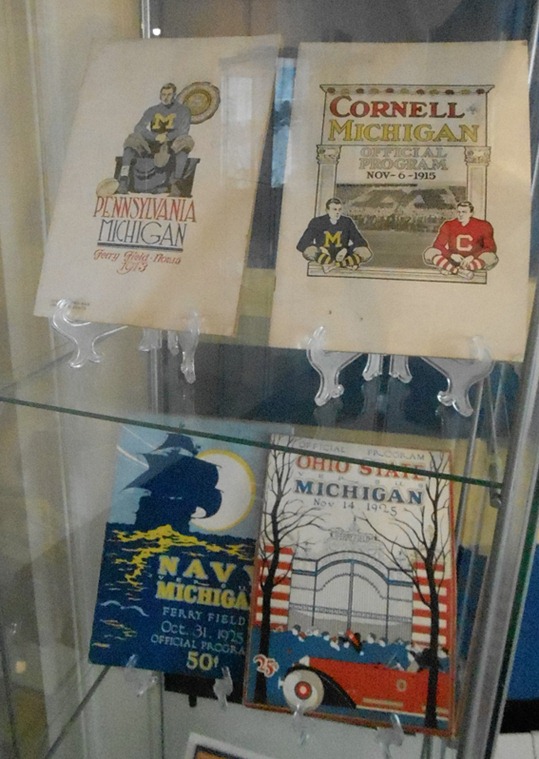 The 1902 Rose Bowl program and the Pandora Jug exhibit is probably worth the visit alone.
Follow MVictors on Twitter