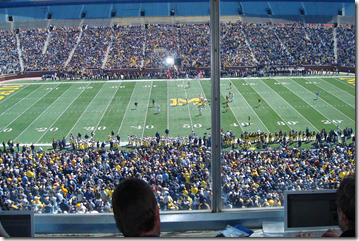 Update:  With all the fans now in the house, Madej is saying "close to 50,000".   I'd saying 40,000-ish, maybe more.
Per media relations director Bruce Madej, the first person in line this morning for the locker room tour was in line at 3:30am.   Madej is says he thinks this is largest crowd he's ever seen, going back to 1978 and is convinced that this is bigger than the crowd in 1998.
He's not clear where the 40,000 number came from, which has been tossed around as the number of fans in '98, but he's convinced there's more here today.