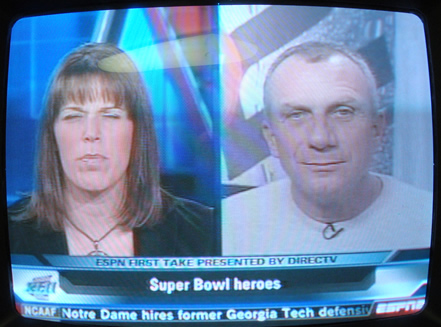 It pains DJ to look at the Irish great
Well, not really. The former Michigan grad and co-host of ESPN's First Take did interview Notre Dame legend Joe Montana this morning during their final show before the Super Bowl. Montana talked about former M QB Tom Brady's status in the patheon of great NFL quarterbacks, and of course he plugged Gatorade's G2.
No f-bomb's were hurled at Cool Joe or at Notre Dame. You can read my thoughts about the Mike & Mike roast incident here.