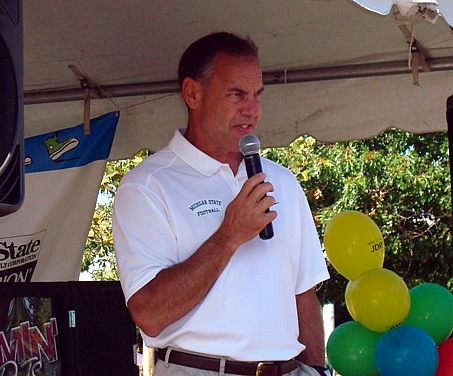 From behind enemy lines, here's a photo from Saturday's for the JDRF Walk to Cure Diabetes held on the MSU Campus. Spartan coach Mark Dantonio was the honorary chair, here speaking to the crowd of over 1200 that gathered for the event. He and some MSU players greeted, signed and took some pics with the fans. During his speech passed along a few words of encouragement to the supporters, JDRF donors and even took a shot or two at those that lean Blue.
The JDRF also holds a walk an Ann Arbor walk each year, this year it'll be held September 14 at Hudson Mills Metro Park in Dexter. More info here. I know that Coach Bo walked in previous years. Here he is at the 2005 Walk: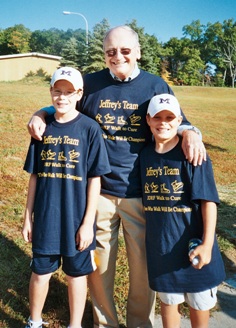 Perhaps Coach Rod will get out there once he settles into his new digs? Word is that the EL Walk raised nearly $300,000 for JDRF (wow!).