Update:  it's down to the finals:
Loading ...
It's time for the Final Four of Death March Madness.  Thousands upon hundreds of votes cast have brought this quad of competitors together.   Upsets?  A few, including the man you love – Jon Gruden, the man who won this same event in 2007 – took down #1 seed Brady Hoke in the Crisler division.
You can view the results of the first 3 rounds and have a look at the 2011 bracket here.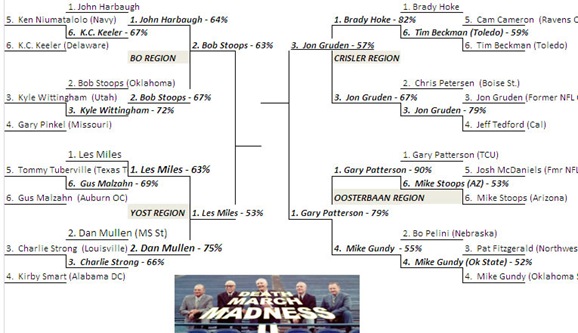 More on Death March Madness II here.
Thanks again to Christian Sack, (icefins26 on mgoblog, or guy who rocks the Zack Morris/AC Slater avatar) who drew up the seedings and prepared a quick summary of each candidate.