Last Friday when I was getting ready for an annual event benefitting JDRF I fired off this tweet:
Need a U-M bowtie to go with this tux, come on now, @DhaniJones pick me up!
Needless to say I'm still waiting on the former U-M linebacker and bowtie aficionado to pick me up. 
But perhaps inspired by my tweet I just learned that Jones actually dropped by a similar JDRF event in Cincinnati the following night and came armed.  And he picked people up: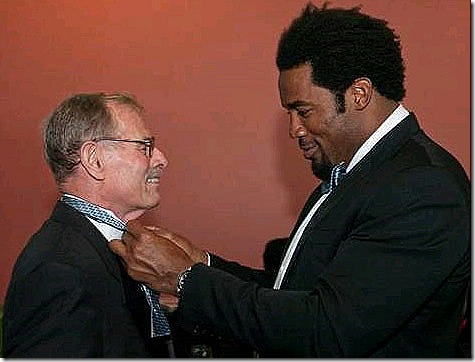 And he didn't stop with the fellas: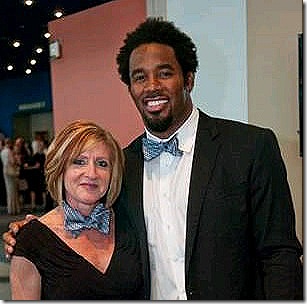 Viva the Bowtie Revolution!   Speaking of JDRF, don't forget about former QB Rich Hewlett's Swing to Cure Diabetes golf outing on Monday May 17 at the U-M Golf Course.