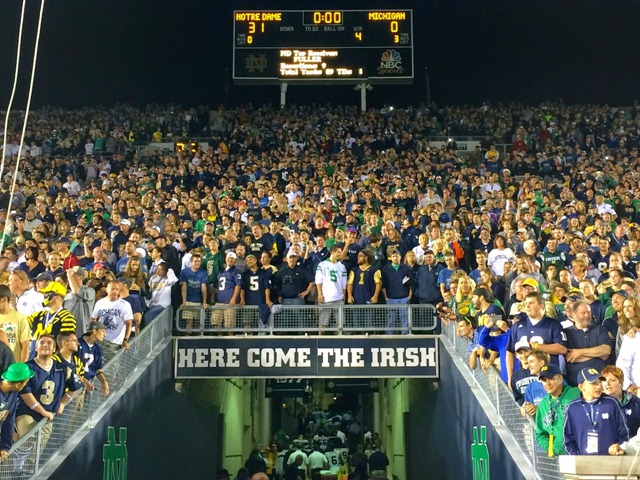 Via Maize & Blue Nation
Steve "Dr. Sap" Sapardanis is back this season with his weekly postgame helmet stickers.  Sap would do a backflip if coach Hoke decided to reinstate this tradition that Bo brought to the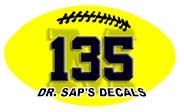 team in 1969.
Until that day comes, Sap will bring you his game Champions who will be decorated, albeit virtually, with his helmet stickers.   I'll typically toss in the Fan Award and the Editor's Choice (except this week b/c we sucked).
OFFENSIVE CHAMPION
NO DECAL  – I get it, Funchess had over 100 yards receiving, but no points = No Decals for anybody on the offense.
DEFENSIVE CHAMPION
NO DECAL  – The D played hard and was not the reason U-M lost this game, but I didn't see any consistent play from anyone that deserved any decals.
SPECIAL TEAMS CHAMPION
NO DECAL – Two missed field goals early set an ominous tone for this game. You just can't have misses like that in big road games like this.
UNIFORM CHAMPION
WHITE SOCKS – I saw several players wearing all white socks up to their knees – wonder if they read my post last game?

That look, with the road white jerseys and white socks, is classic and timeless. Decals to all those knee-high-white-socked-M-Men!!
BOB UFER FAN AWARD
THOSE WHO STAYED – To those M fans in South Bend who stayed…until the last snap (and I mean the very last snap after the pick six, cheaters).  Salute.  Next time we see each other I'm buying the bagels.
Related:
Follow MVictors on Twitter