You just made my list Ashton Kutcher, via Twitter: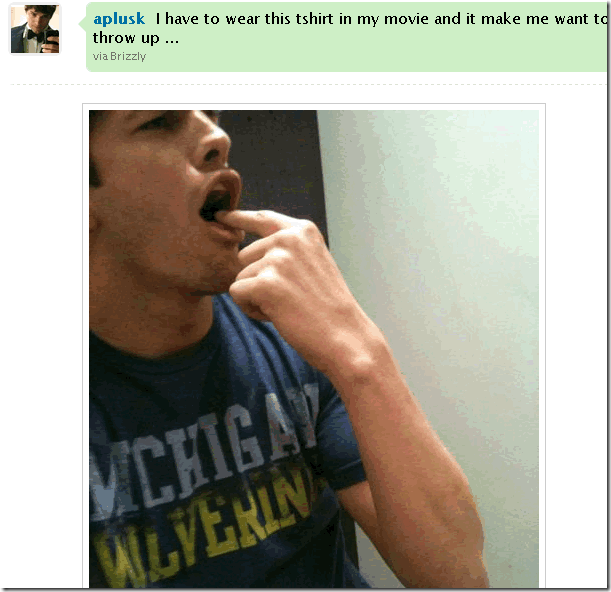 Come on Kutcher, don't be hating the Blue to four million followers.  Mini Me is on Twitter too and he's going to crush you with the strength of his army of 10,000.
(HT: Justin Rogers at MLive)
Related:
Dude meets Sweet.  You win.