A painful edition of eBay Watch.   Ugh.  The seller claims the band belonged to a "well known player" and is asking $5,999.99: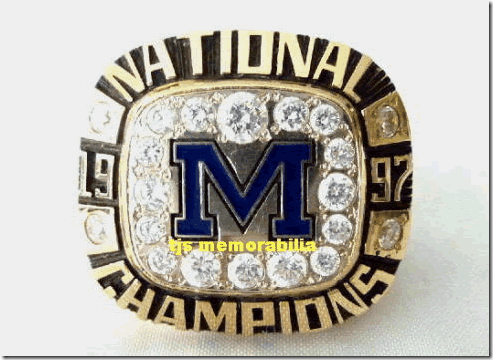 It's certainly not the first Michigan football ring to be offered up on eBay and heck, it's not even the first time someone's sold a '97 championship ring.  Maybe this is the same one just placed back on the block.
Other rings that have been up on eBay over the past couple years:
I think the seller is reaching on the $6K figure.  I'm guessing this would be closer to $2K-$3K item but you never know if a big shot will swoop in to grab it.
** Follow MVictors on Twitter! and be the first to know.