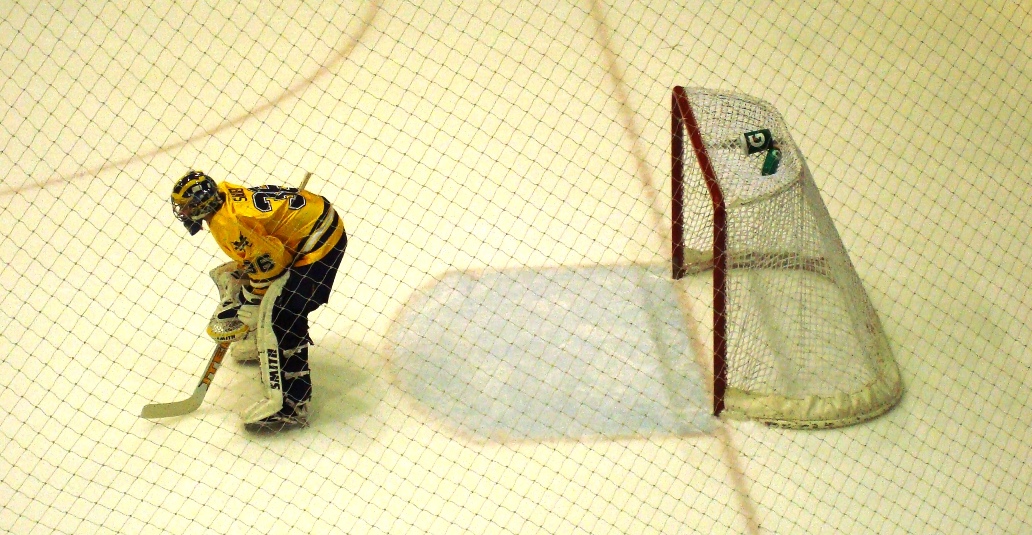 Next up on eBay Watch, someone's listing what they claim is the winged helmet and facemask belonging to former Michigan hockey goalie Billy Sauer: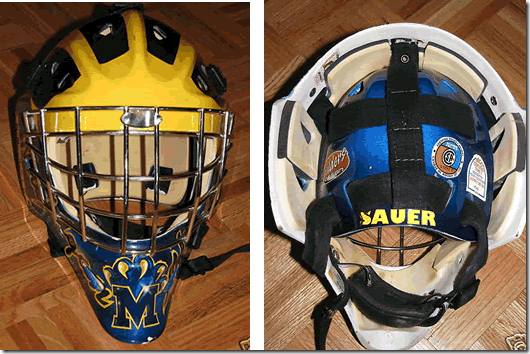 The seller says this mask was worn in the 2007 NCAA playoffs and Frozen Four, per the description:
Game worn Billy Sauer University of Michigan helmet worn during the 2007 season including the NCAA Playoffs and Frozen Four.  Itech mask with gorgeous Michigan paint job by Gilders(see all attached pictures).  Helmet shows good usage with puck/stick marks on the top of the helmet and as well as on the chin area.
Tough to argue on the authenticity here, and the seller points out a chip on the chin that appears to be on a photo of Sauer: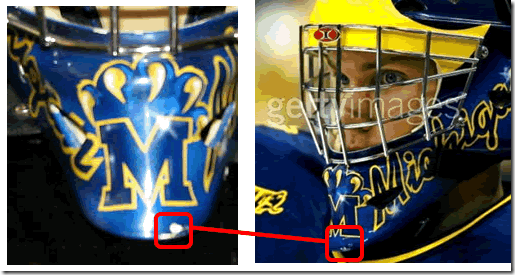 According to a quick Googlestalk, Sauer is currently playing with the ECHL's Charlotte Checkers.  Looks like he's struggled a bit early on but he did get his first professional win last week on Wednesday.  Great to hear.
The seller didn't explain how he came to own the mask or why it was put on the block.  It doesn't appear to be tied to a University charity or fundraiser.
The auction closed tonight, and no one bit on the $1,599.00 asking price, which seems way steep.
Other cool stuff: