I love this wire photo of Bo that popped up on eBay recently.  A photog caught Schembechler in final few minutes of the 1974 game against Michigan State.  
Bo is hunched down and he appears to crank out a slight grin as he gazes up at the stadium clock.  Love it: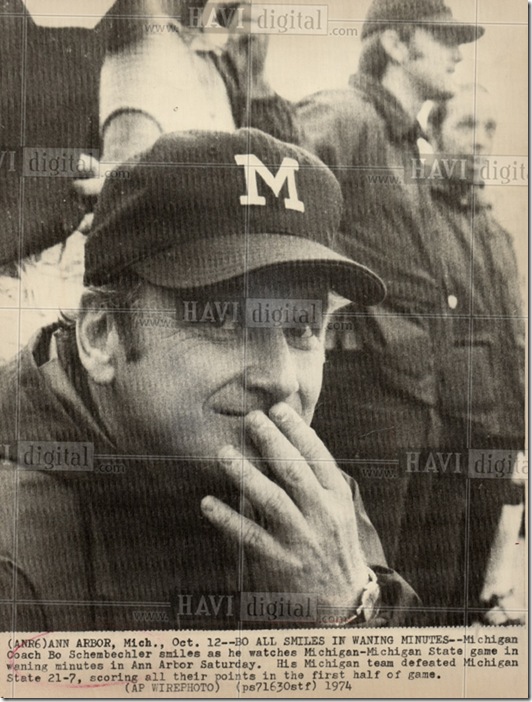 Let's hope we get a similar grin from Coach Beilein at Crisler this afternoon.  
The great photo of Bo is listed at $9.99.