There has been a fabulous dump of old Bo Schembechler wire photos on eBay as of late.  I posted this one of Bo grinning before the critical Michigan State hoops game a couple weeks back, so I thought I'd better do the same today.
Here we've got Bo flanked by the great Jim Mandich and Rose Queen Pamela Tedesco, shaking hands with Mickey Mouse at Disneyland before the 1970 Rose Bowl (HT: Steve Sap):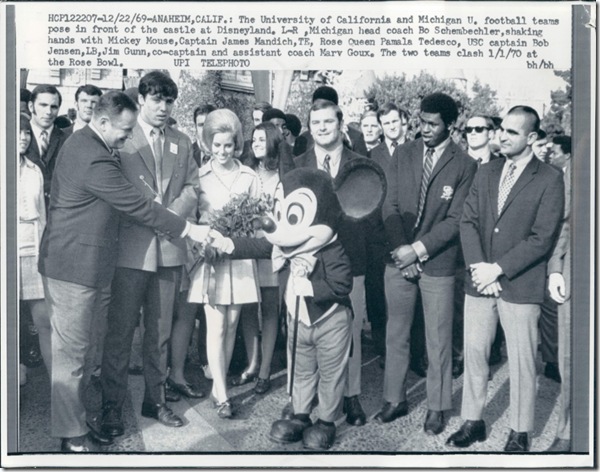 You might know that Jim Mandich is battling cancer right now and you can provide your support via this website.  The seller is asking $15.88 for the Bo in Disneyland pic.
Here's a few more good ones of General Bo.
First, Bo furious: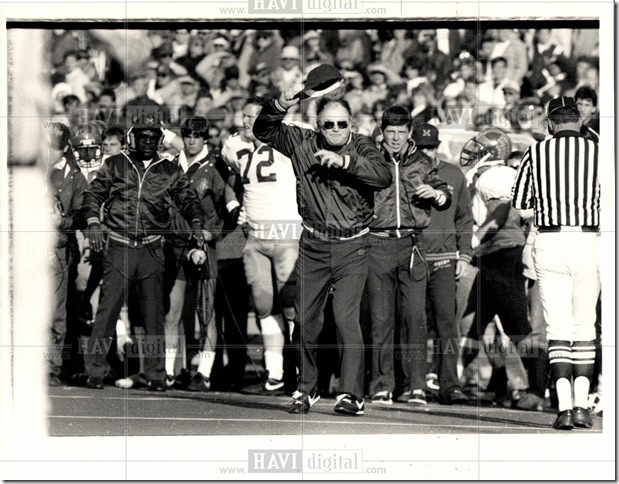 Bo loving it: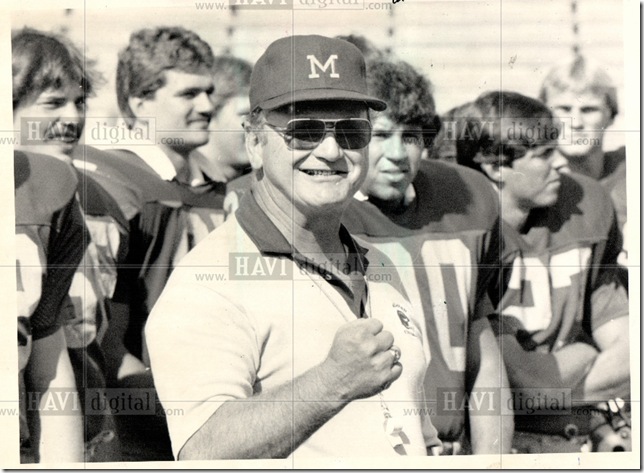 Go Blue!  Beat Blue Devils.