This edition of eBay watch features recent auctions dumping a bunch of photos of the old coach stretching from the beginning of his coaching career at Michigan, to years before his death.  The seller tapped into a large file of wire photos and decided to sell off the Yost shots this week.   Here's a few of them, click the photo to go to the eBay auction:
Here's Yost at a curling event in 1940.  Not sure of the circumstances of the wild hat.  Would have loved to hear someone explain curling to the West Virginia native: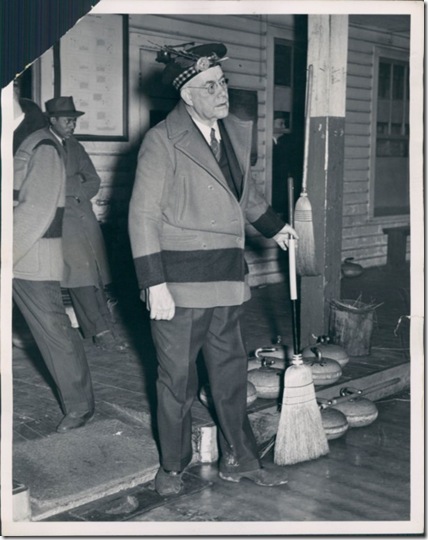 Here's the old coach dressed to the nines at some formal function in 1935.  The other gent in the shot is multi-sport star Ted Petoskey, who apparently was also quite handy with the dames: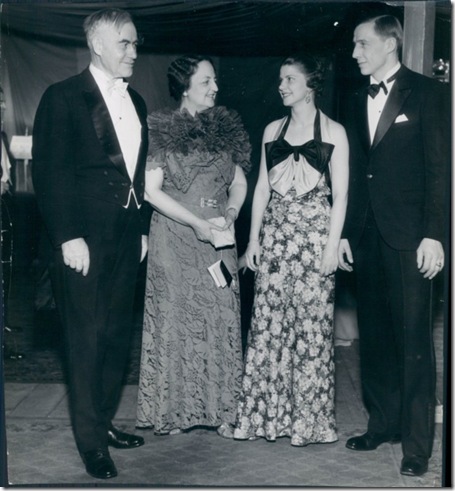 Going way back, here's a shot from 1903 of Yost with legendary coach and sportswriter Walter Camp: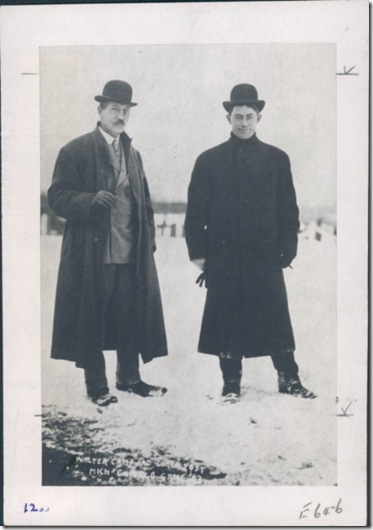 Here's the old man showing up at practice in 1936, showing this youngster how to block: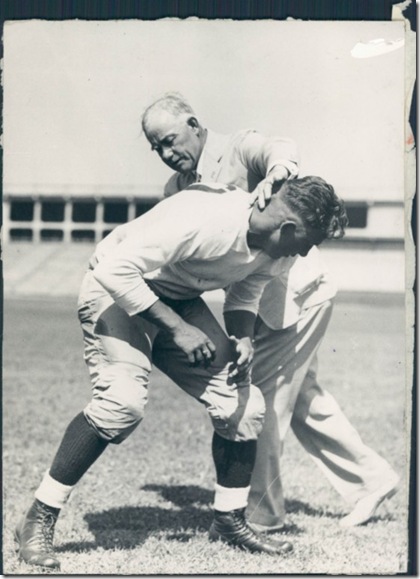 I'm not sure what's going on here, but thought this was interesting.  It's Fielding Yost gesturing toward a US map and perhaps telling that other guy to get that hand off his shoulder: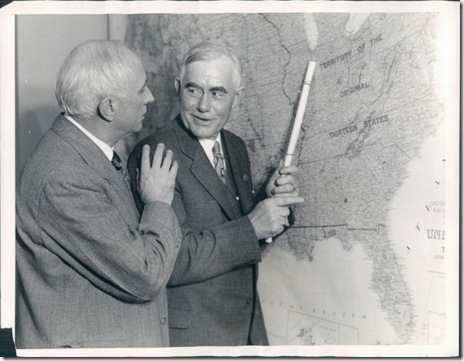 Finally, a great shot of Yost inside the box seats portion of a sparkling new Michigan stadium in 1927: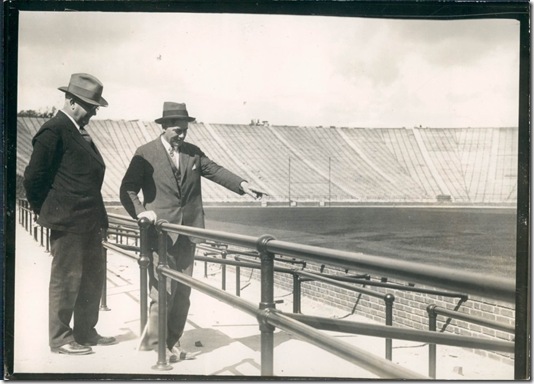 Yo!  Follow MVictors on Twitter and be the first to know the deal.