I want the label alone:

Notably up on eBay recently, a pair of football pants designed by Fielding H. Yost and sold under the "Hurry Up" Yost brand by the A.J. Reach company of Philadelphia presumably from the 1920s and/or 1930s.
This pair on the left went for around $87, a steal. The pair on the right took a winning bid of $146 and included what appear to be the original thigh pads: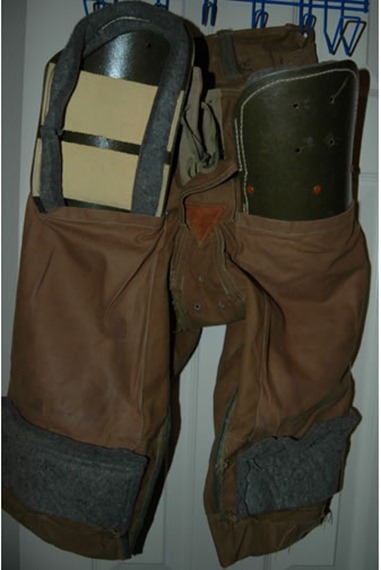 As discussed on these pages before, Yost contracted with Reach to market a full set of gear under the Hurry Up brand, including helmet and shoulder pads. Yost went after his outside business interests as seriously as he took athletics (and had a bit of an ego) so it isn't a surprise that he put his name on this stuff.
Related: eBay Watch: Yost's Signature Helmet (1926)
Follow MVictors on Twitter