In a brief edition of eBay Watch, after featuring a few Michigan championship rings that were auctioned on eBay, it's nice to show one of these beauties being hocked: a 2002-03 Ohio State national championship ring.
The seller is asking a cool $3,750 for this little gem.  The ring includes the score of the 2003 Fiesta Bowl win over Miami on one side and of course, the score of the 2002 Ohio State-Michigan game on the other. 
Sadly, the name of the player or coach who is parting with this memento is concealed: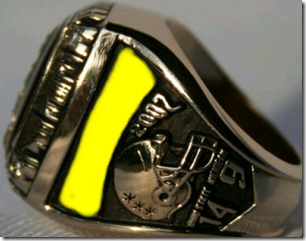 But after some analysis down in my mom's basement the Bat Cave, I got some claretty: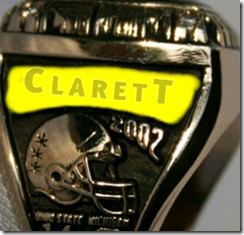 The auction ends April 25th.
Related: