Many of you know the tale of former Michigan uber-recruit Justin Fargas.  He came to Ann Arbor from California with huge expectations but things didn't work out, at least here.  He ended up transferring to USC and has carved out, to my surprise, a nice career in the NFL with the Raiders.  Al Davis and crew released him in May; he's currently a free agent.
His pops is Antonio Fargas who played Huggy Bear in the 1970s TV series Starsky and Hutch.   Huggy was played by Snoop in the 2004 S&H movie.  
So who cares? 
Well, fast forward to 2010 and Huggy and his son are involved in a current auction and it makes for the latest installment of eBay Watch.   Up for sale is a lot containing some of Justin's pre-NFL memorabilia including a few choice items he saved from Ann Arbor.   As I've learned from watching Pawn Stars, if you rent a storage unit and fail to pay the bill, the owner can seize the items you stowed away and sell them off to recover damages.   Per the auction description, that's allegedly what happened here:
I BUY STORAGE LOCKERS AT AUCTION WHEN THE OWNERS DO NOT PAY THE BILL.  GOT ONE THE BELONGED TO ANTONIO FARGAS (HUGGY BEAR FROM STARSKY AND HUTCH) FATHER OF JUSTIN FARGAS.
Yikes.   What I don't understand is why Justin, if he cared about any of this stuff, would allow his pops to keep it in a rented storage container?   I dunno, but check out Justin's memories getting hocked right now.   Kinda sad.
Michigan gear including 2000 Orange Bowl uniform and unitard (?):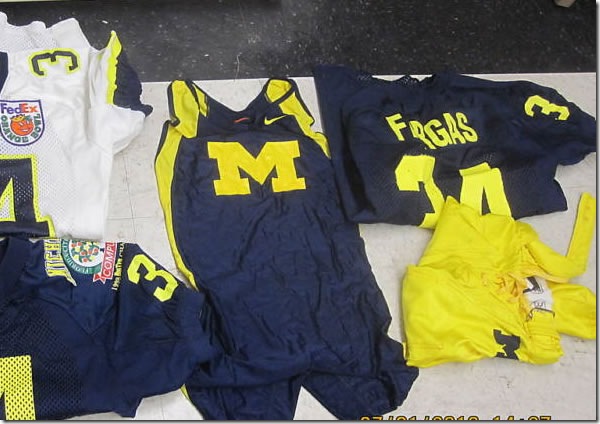 Prom photo, IDs, yearbooks, yikes: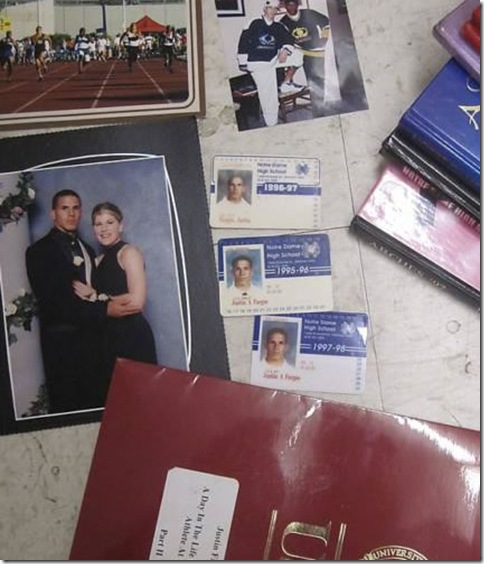 High school or pre-high school team jacket, yeesh: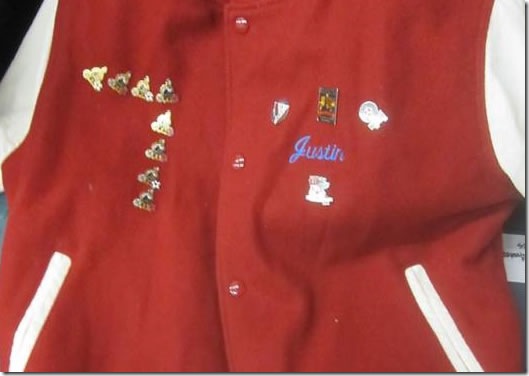 Home run balls he hit as a youngster, looks like they date back to the early 1990s: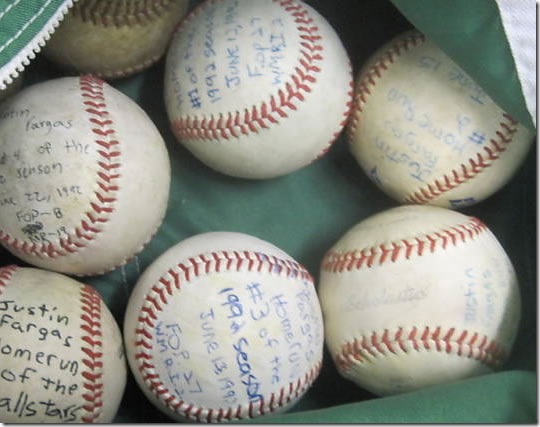 A pile of awards and trophies: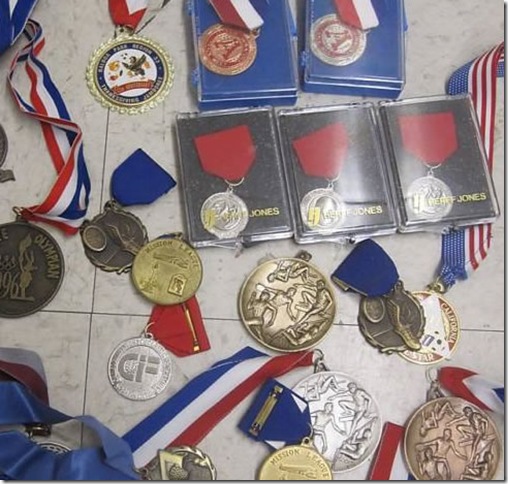 I'm not posting this to make fun of Huggy or Fargas or whomever.  Hopefully if Fargas wants this stuff he'll get it back.
Big Hat tip to reader Steve V. for passing this along yesterday.