Coach Tweet, a.k.a. Michigan's uber-positive assistant hoops coach Bacari Alexander dropped this tweet today:
#cazzie RT @bacari34 Crisler is experiencing and "Extreme Makeover" Cazzie Russell edition! Wait til you see it.
Can't wait. 
When it first opened for business in 1967, the House that Cazzie Built was state of the art.  And despite being opened forty years earlier, we have stacks of photos of the Michigan Stadium construction but seemingly very few of the to-be basketball arena.
On eBay right now, here's one from October 1967 of coach Dave Strack and Rudy Tomjanovich checking out the new digs as the finishing touches were being applied: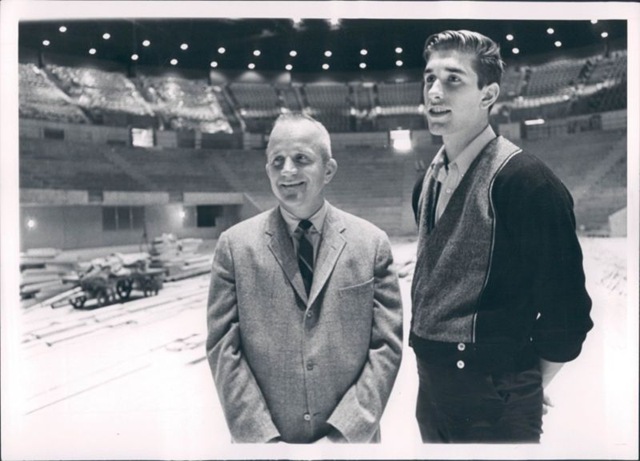 The photo of the Crisler construction is going for $18.88, and you can buy it now.