Arrrr, she can sail around your man cave: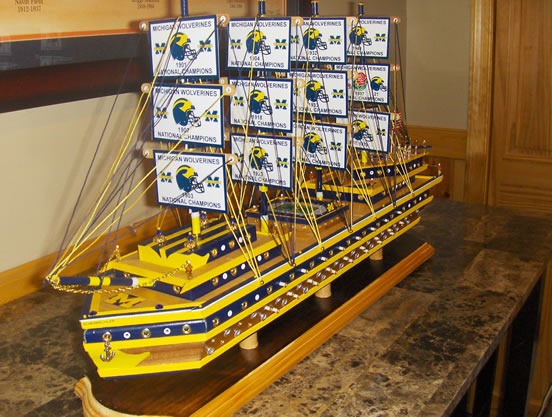 Nicely done.   And it comes tricked out with nautical flags in what appears to be a personal hall of fame that the builder pulled together: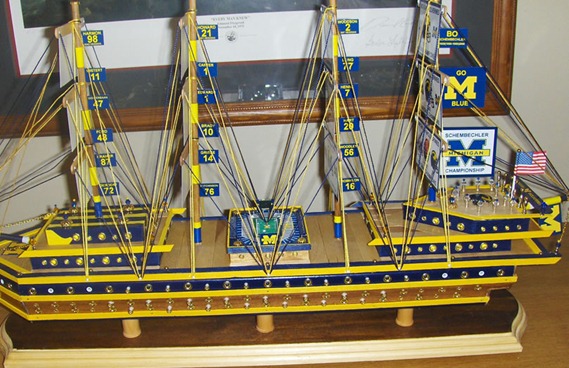 Not to nitpick, but where's Leach? (The 7 is for Henne).   Benny Friedman?  Harry Newman? Willie Heston should be honored in some manner.  Rob Lytle?  Germany Schulz?  Someone needs to build an M pirate ship, the S.S. Yost, with the names of the forgotten Wolverine greats.  <deep breath>
Many would consider this a no-no, but he did leave a spot for a current player: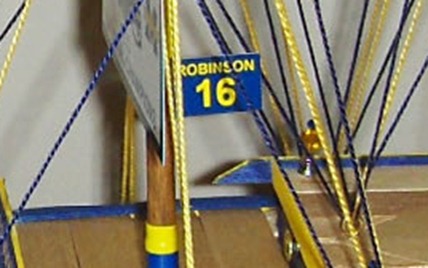 You gotta love it.  Bidding starts at $150.00 on eBay now.
Follow MVictors on Twitter