Goodness gracious.  I just caught this and unfortunately the auction is up in a few hours.  For sale on eBay is Charles White's Heisman Trophy, won in 1979: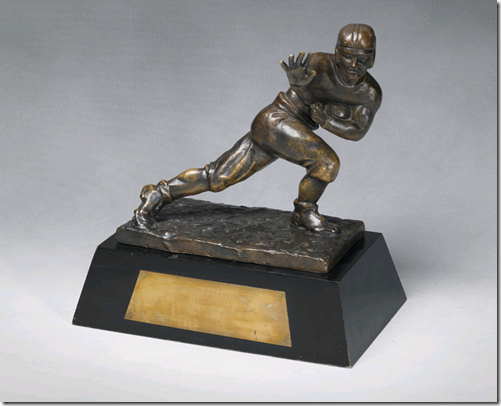 Michigan fans know White for his phantom touchdown in the 1979 Rose Bowl, one of the worst calls ever.
Shipping?  Just $5!  Dude, might want to add the optional insurance.
The auction ends Friday evening – hurry!