I had a chance to hop on the field before the game.  First off, it's just a perfect day here – can't say more.  The EverBank Field gridiron appears to be in excellent shape – a couple gashes visible here and there but only up close. 
While I'm not natural grass expert I can safely say the grass is cut very tight—specifically 9/16" per Nick, the head groundscrew guy in charge of it all: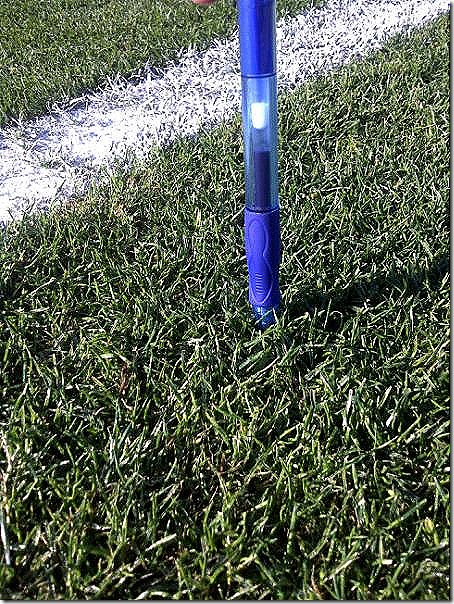 Naturally Nick is a Spartan, having graduated from MSU's prolific turf grass school.  He'd much rather be in Orlando watching his Spartans battle Saban and crew, but he expects to be peppered with texts throughout the game for updates.
Nick had the painful task, for a Spartan that is, of making this happen in the North endzone (but he did a nice job):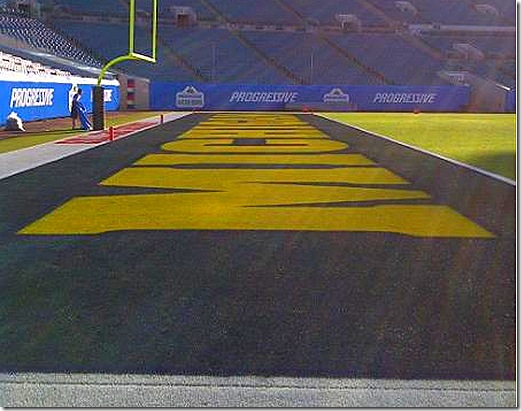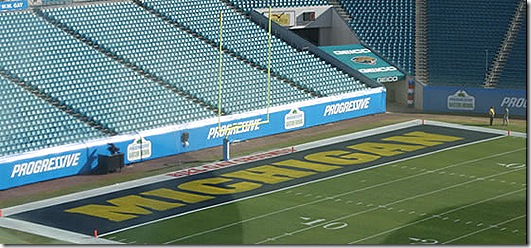 Michigan's end zone is North, the and the Wolverine players will be on the East sideline.  Here's a view looking South: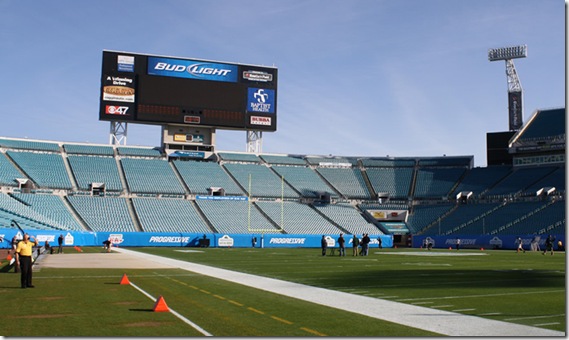 Go Blue.   And if you're not on the Twitter, get on the Twitter, I already tweeted out photos an hour ago!